We're on the hunt for the next generation of designers, programmers and engineers to join our world-class team. Could that be you?
Do you want a career in one of the most exciting and diverse industries that is helping to shape the future? Are you interested in solving problems and coming up with solutions? We want to hear from you.
We're recruiting young people as apprentices to join our engineering, construction, design, commercial and business administration teams. Our apprenticeship programme provides you with an opportunity to gain amazing experience, learn new skills and earn real money from the day you start.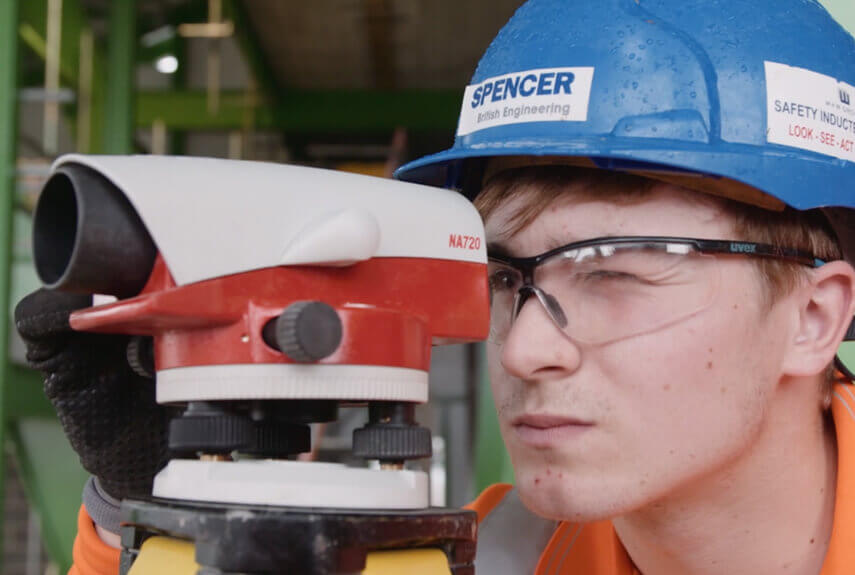 Why be an apprentice?
If University isn't for you and you're eager to get into the world of work straight away, we can help you learn on the job and develop the skills you need for a bright future.
Work alongside Spencer's industry experts and learn from the best
Earn whilst you learn and get the unique opportunity to work on exciting projects that could see you travel across the world
Gain recognised qualifications at varying levels, from BTEC Diplomas to Degree Level Apprenticeships
Progress into full time employment, or continue your development with further training
How to apply
Send us your CV and a covering letter explaining why you would be a great apprentice for the business and we will look for the right opportunity for you.
Meet some of our Extraordinary Apprentices
Courtney Harris has completed her apprenticeship working within Spencer's Design Team and is now a Computer-Aided Design (CAD) Technician. Courtney has recently been named as the Young Digital Person of the Year at The Digital Awards 2017, as well as having been named Apprentice of the Year at the Viking FM Cash for Kids Awards in 2016.
"I'm really proud to be part of the great tech industry that's building in the region. Working in the engineering sector has given me the chance to work on some really big and exciting projects and to watch something I've help design come to life, and I'd like to thank the Design team at Spencer Group for their help and support from my time as an apprentice to now."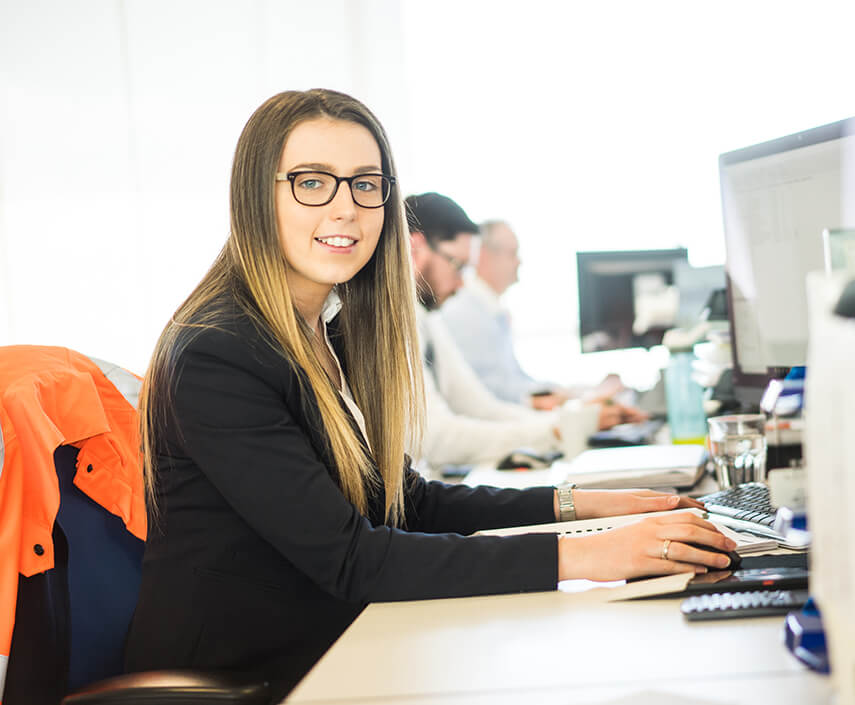 ---
During his apprenticeship, Ryan Walters' worked as part of the engineering team on two Spencer rail projects in Leeds and another in Edinburgh. He is now a Trainee Engineer and has taken on the Project Engineer role on another Spencer rail scheme in Newcastle upon Tyne.
"It's not been what I expected at all. I thought an apprenticeship would mean making the tea and fetching and carrying for the first year or so, but I was thrown in the deep end. I was told 'don't stand at the back and watch – go and build it!' I prefer it that way and it's worked for me.

"Every day is a school day on site because you learn something new every day."