The key to our success is our people. We inspire them to be world class every day, to think and make a difference. We're committed to developing young talent and helping to inspire the next generation of designers, developers and engineers.
We invest heavily in apprentices, and in the last three years have taken on 24 young people in IT, Construction, Business Administration, Design and Resources, 15 of who have already progressed into permanent roles within the business.
The future of engineering will rely upon highly skilled young people with the digital and technical skills needed to grow our exciting industry. To help grow this next generation, we're supporting a new University Technical College, nurturing our own talent through our apprenticeship and graduate programmes and supporting equal opportunities for women in engineering.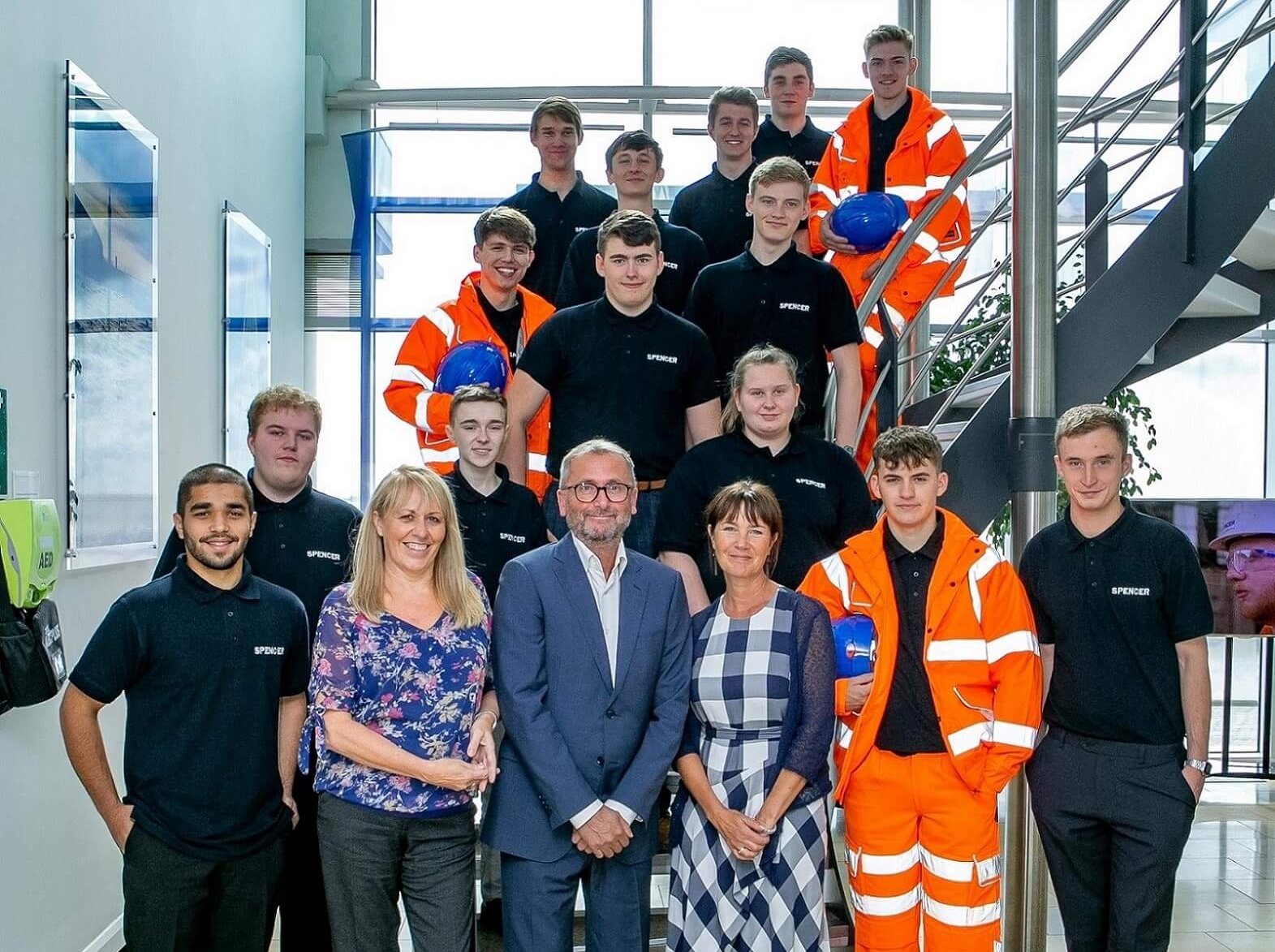 See our latest apprentices/graduate vacancies here
THINK FUTURE. THINK SPENCER.