We are Spencer Group. A UK leader in engineering with a vision for creating a greater future. Our projects help connect society, build communities and grow the future prosperity of Great Britain. Established in 1989 by our Executive Chairman, Charlie Spencer OBE, Spencer Group now employs over 400 people across the UK and in 2017 delivered record pre-tax profits of over £5m, turning over an excess of £113m.
As an entrepreneur and visionary, Charlie Spencer has a unique approach to engineering and a passion for delivering unique solutions on a huge scale. A vision that still underpins our success today.
We specialise in large engineering projects ranging from the design and build of green power stations, working across the UK rail network and building and maintaining complex suspension bridges.
WE THRIVE ON INNOVATION AND BEING THE FIRST TO FIND THE BEST SOLUTION. HERE'S JUST A FEW OF OUR HIGHLIGHTS FROM THE LAST THREE DECADES: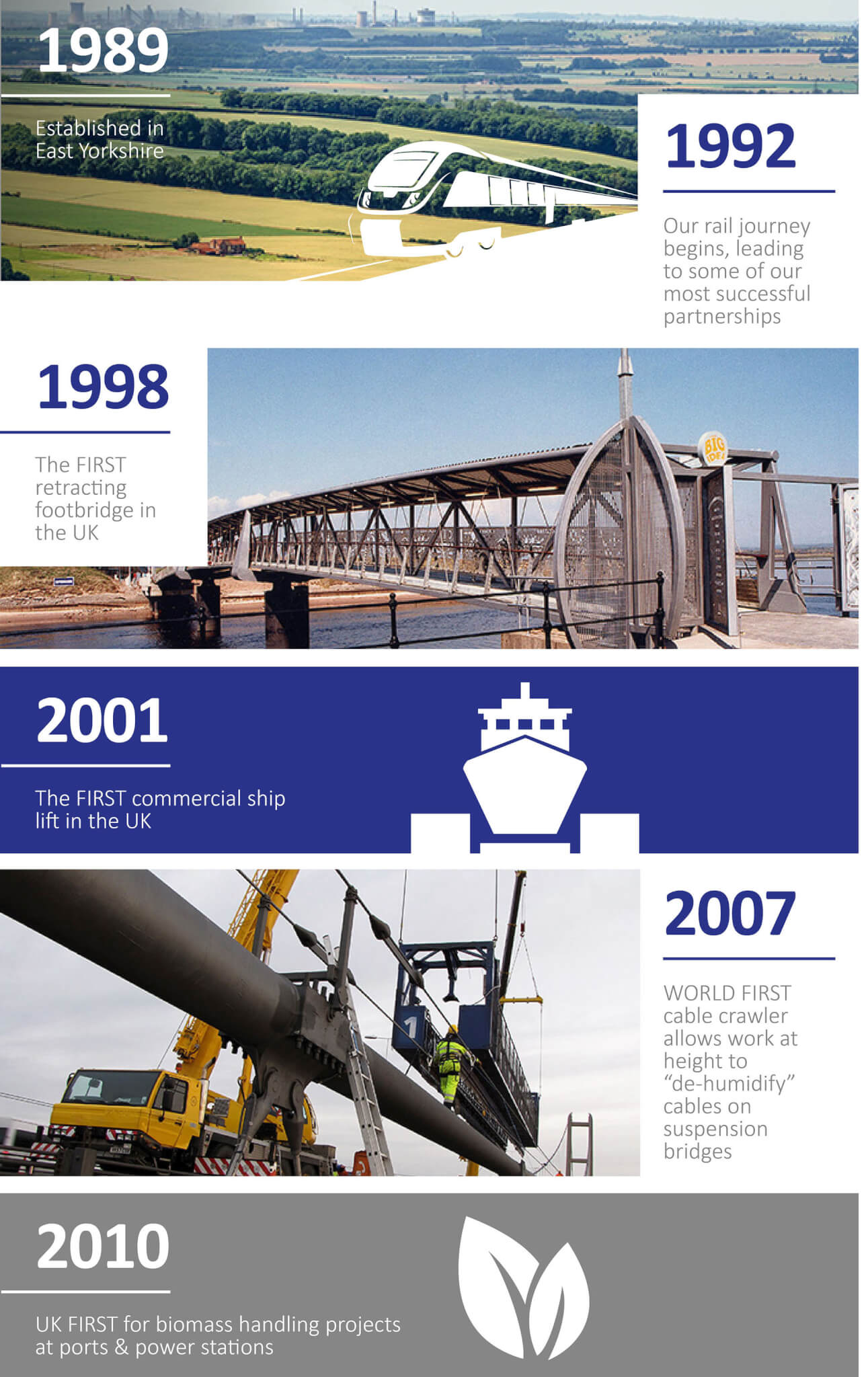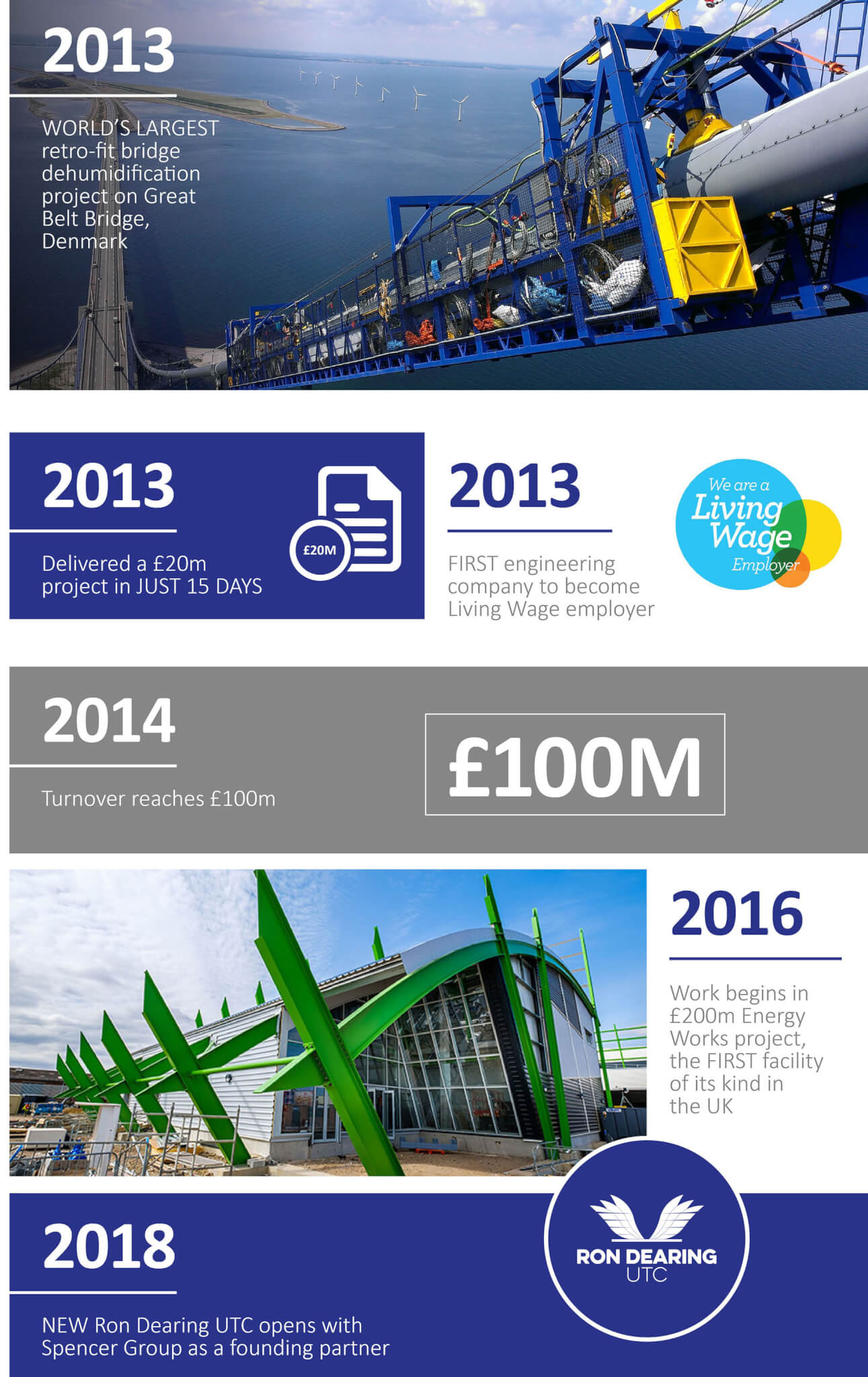 We've also been recognised in a host of awards and accreditations, including: