Union Chain Bridge has been recognised for its historical engineering significance, months after Spencer Group finished its complete restoration.
Heritage bridge works specialist Spencer Group has refurbished and rebuilt Union Chain Bridge, which is more than 200-years-old and connects England and Scotland.
The crossing over the River Tweed from Horncliffe in Northumberland to Fishwick in Berwickshire has a single span of 449ft (137m) and was the longest wrought iron suspension bridge in the world when it opened in 1820.
Union Chain Bridge is both a Grade I listed building in England and a Grade A listed building in Scotland and is credited with being a catalyst for bridge innovation. It influenced the design of many other famous structures and remains the world's oldest suspension bridge still carrying traffic.
The bridge has now been named as an International Historic Civil Engineering Landmark. Engineers from across the world bestowed the honour on the bridge, which joins the likes of the Eiffel Tower, Sydney Harbour Bridge and Brooklyn Bridge.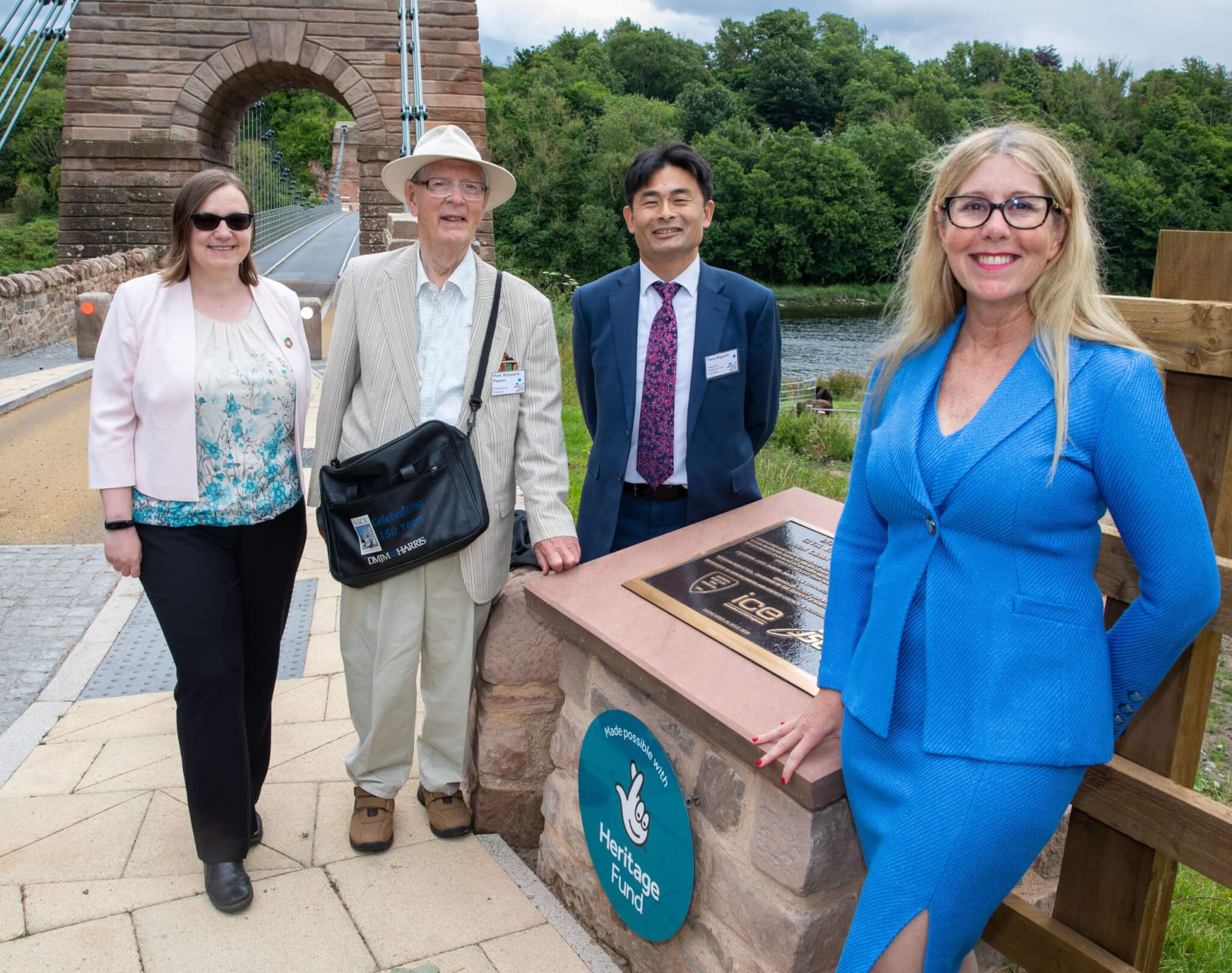 A delegation of leading engineers visited the bridge to unveil a special plaque on the Scottish side of the structure. It was originally to have been unveiled in July 2020, to coincide with the bridge's 200th anniversary, but this was postponed due to the COVID pandemic.
The sponsors of the prestigious accolade are the Institution of Civil Engineers (UK), the American Society of Civil Engineers and the Japanese Society of Civil Engineers, together with the Patron of the Friends of the Union Chain Bridge community group, Professor Dr Roland Paxton.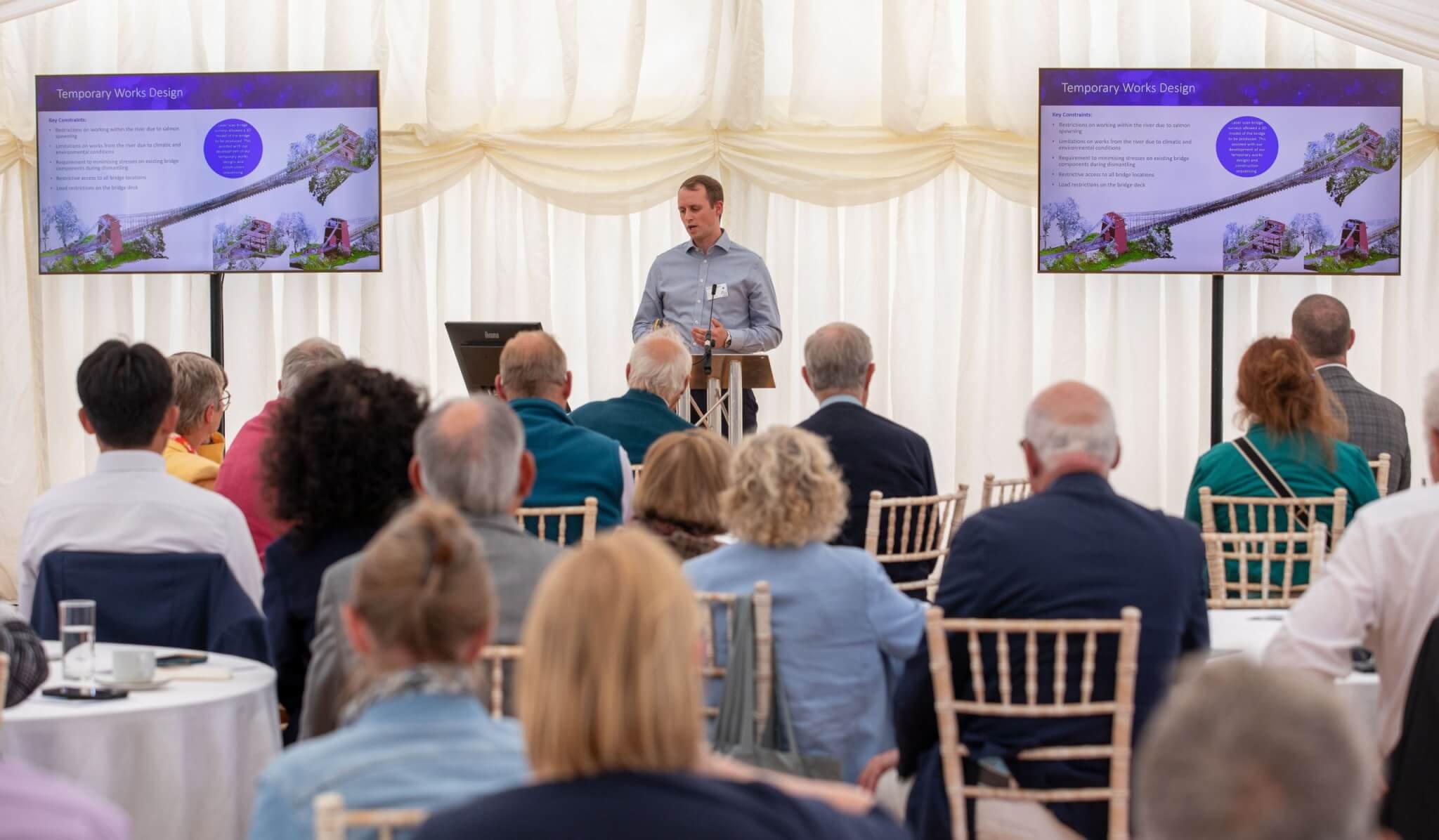 Northumberland County Council, working with Scottish Borders Council, Museums Northumberland and the Friends of the Union Chain Bridge, submitted a funding bid to the National Lottery Heritage Fund (NLHF) after the bridge was placed on English Heritage's 'At Risk' register in 2013.
Following the successful bid, Northumberland County Council turned to Hull-based Spencer Group to carry out the essential works.
A key element of the project was to ensure modifications were in keeping with the historical significance of the bridge. This included restoring, rather than replacing, the suspension chains where possible and using the same type of stone to repair masonry work on the two towers.
Northumberland County Council's own design team formulated the plans for the repair of the structure, while Spencer Group developed the methodology to do it.
Joe DiMauro, Engineering Director for Spencer Bridge Engineering, said:
"It has been an honour and a privilege to deliver the complete restoration of this historic bridge.

"Union Chain Bridge is an iconic, much-loved structure, further evidenced by this international recognition."
The works by Spencer Group have ensured it will now be fit-for-purpose for another 200 years.