Computer Aided Design (CAD) Technician Courtney Harris has been named as a finalist in The Digital Awards 2017 for her work at engineering business Spencer Group, ahead of a record-breaking crowd of entries.
Courtney is a former apprentice at the Hull-based company, and was named on the shortlist for the Young Digital Person of the Year award, which recognises excellence in people aged under 25 in digital fields such as web development and software design.
The awards, hosted by KCOM and the Hull Daily Mail, are designed to recognise start-ups and emerging talent in Hull and East Yorkshire's digital tech community during and after the 2017 UK City of Culture year. Across eleven categories, the competition received a record number of entries from a range of firms across the spectrum of digital businesses.
Beginning her career as an apprentice straight out of college in 2014, Courtney turned her enthusiasm and eye for detail to extremely complex design work in a traditionally male dominated industry. Following the rapid development of her design software and drafting skills, Courtney was soon helping to deliver some of Spencer Group's biggest designs; including the £200m Energy Works project in Hull.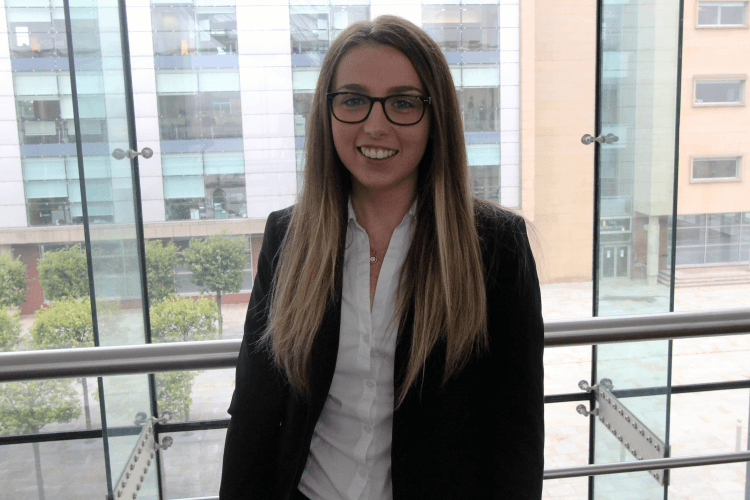 Courtney Harris, CAD Technician at Spencer Group, said: "I am thrilled to be a finalist in these awards, and it's incredible to be up there with some of the most exciting talent coming out of our region as the digital economy really takes off.
"Spencer Group have been really supportive early in my career, helping me to do vital work on some ambitious projects and see something I have helped design come to life. It's really rewarding to be able to work with them to help other young people rise through the ranks and benefit from my experience of an alternative route into engineering."
Since achieving promotion to CAD Technician and taking on more advanced work for the company, Courtney has become central to the work of the design department in future, at the forefront of plans to expand 3,4,5 and 6D design and streamline costs over a 5-year period. As well as the Energy Works project, Courtney has also input on rail projects in Reading and in nuclear energy.
Courtney has benefitted from the apprenticeship and mentoring programme at Spencer Group that took her on as a design apprentice from Hull College, allowing her to experience work in different areas of the business before settling in the design department. Whilst working at Spencer Group, Courtney has been able to complete her BTEC in General Engineering, and is working towards her NVQ and HNC in General Engineering.
Since starting her role, Courtney has maintained an active role in mentoring new apprentices and work experience students, and has worked with the development of the Ron Dearing University Technical College as a mentor. She is also active in promoting women in engineering, attending events and developing the roles of women in the company. Courtney was named Apprentice of the Year at the Viking FM Cash for Kids Awards.