Our community and education programmes aim to give something back to the people and organisations whose lives are affected by our work and to support our aspiration to be a trusted partner in nearby neighbourhoods. Our own people are very proud to support these programmes – indeed they help us put them together and, importantly, they help us to deliver them.Our community engagement, working with land planning authorities and involvement work is designed to make sure that we grow stronger together and are focussed on three key areas:
• Improving – health, employability and well-being in communities
• Protecting – the environment and the community
• Enhancing – safety education, improving understanding of what we deliver for our clients and sharing the wider benefits of this work so that we build understanding and create a bank of goodwill
In each of these areas, many of our projects are run in partnership with our clients and we also actively encourage our supply chain partners to be part of the initiatives. We know that these long-term partnerships give us more scope to impact the community in a positive and sustainable way, while benefiting us all by enhancing our individual and collective reputations. We donate our time, experience and skills to innovative projects within our nearby communities.
Our work with young people is a prime example of how we make distinctive contributions – designed to raise employability awareness whilst providing a taster of current and prospective markets, including construction, infrastructure, environment and future technology. At the same time, it gives us an important opportunity to drive home those essential safety messages that makes sure that anyone who comes into contact with our projects, goes home safely – every day!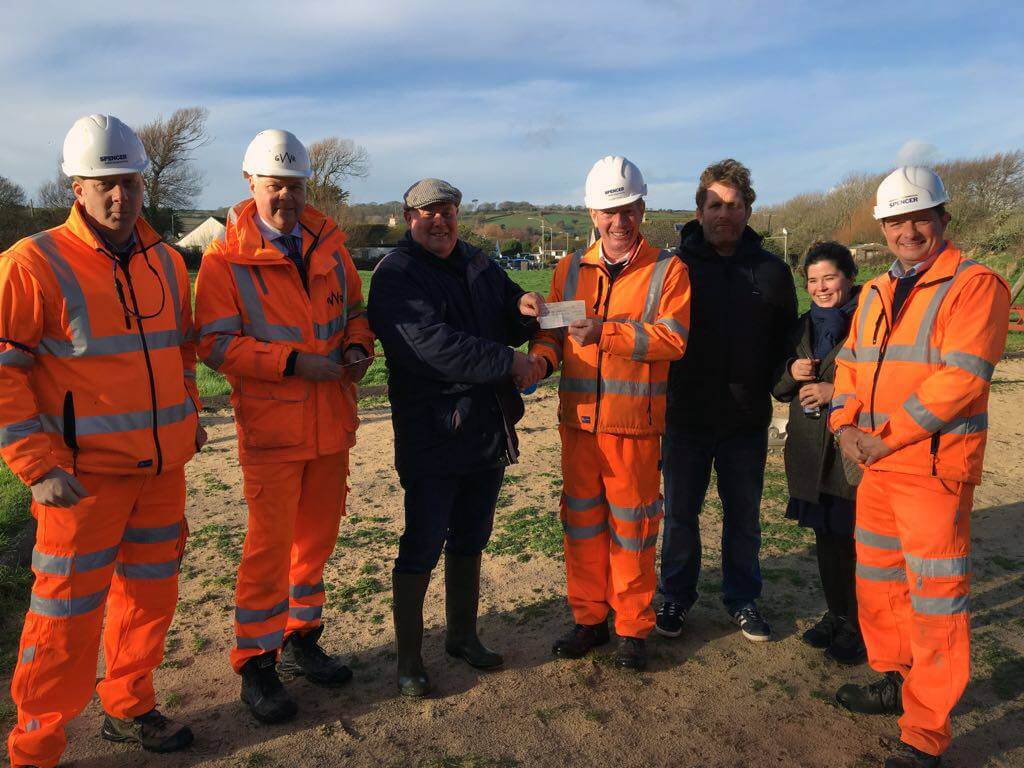 Eat Sleep Local
As a contracting business we appreciate that there is a necessity for our employees to work and live away from home whether it's just for one night before a meeting or for weeks at a time whilst working on a project. We also appreciate that when undertaking engineering projects there can be disruption to local businesses resulting in loss of earnings and in some cases job losses.So what can we do as a business to support local communities and help to generate social and economic benefits for those communities in which we work?
One way we can help is by encouraging all employees to eat and sleep local. In its simplest sense this philosophy encourages our staff to think twice about their choices when booking hotel rooms or purchasing their lunch. We encourage our people to think again before using an established national chain and think instead of the local bed and breakfast that could directly benefit from our working in the area. We also feel it is important to think about heading to your local sandwich shop or cafe rather than the nearest fast food branch for your lunch not just for the local economic benefit but for the benefit of our overall health. This is particularly important at Spencer as it forms part of our employee active campaign aimed at healthy lifestyles to help combat occupational stress and illness.
Ultimately, we can all feel good about using our local establishments and in turn provide revenue for the small businesses that support local families and create jobs!
Each year we analyse our expenses expenditure to separate spending on national chain establishments to those using a local business so that we can begin to quantify how much we have given back to communities nationwide. In order to facilitate this process we provide eat sleep local recommendations to our employees on new project start ups to really kick things off and begin to analyse the difference we can make!

Humber Street Sesh
Humber Street Sesh a 2 day music and arts festival that takes place on the Hull Marina. It is renowned for championing unsigned up-and-coming acts and supporting local talent. We proudly supported the growth Humber Street Sesh in August 2018 through the use of our fantastic location at Humber Quays.