A centrepiece exhibition sponsored by Spencer Group as part of Hull's Amy Johnson Festival has welcomed more than 1,200 visitors since the arts and engineering festival launched on July 1.
Based in Zebedee's Yard, in Hull city centre, the Da Vinci Engineered exhibition brings together themes of flight and engineering, and features 12 faithful reproductions of Leonardo da Vinci's wind and flying machines alongside specially commissioned works by contemporary artists which explore the use of engineering in their conceptualisation, design or production.
Hull-based specialist engineering business Spencer Group is a business sponsor of the Amy Johnson Festival, which celebrates the Hull-born aviator's achievements as an engineer and pioneering woman of her time and aims to encourage young people, especially females, to consider engineering and the sciences as career choices.
Together with BAE Systems, the Green Port Hull partnership and the University of Hull School of Engineering, Spencer's sponsorship has also made the Da Vinci Engineered exhibition possible. Spencer's presence within the exhibition also promotes the Ron Dearing University Technical College (UTC) which is due to open in Hull in September 2017. Spencer is one of the employer sponsors of the pioneering business-led UTC which will nurture a new generation of digital engineers.
Amy Johnson Festival Director, Rick Welton, said: "We've had over 1,200 visitors to the exhibition so far with a very positive response to the mix of contemporary artworks and da Vinci machines.
"We've also had a series of schools workshops run in association with BAE Systems and Women's Engineering Society that have attracted almost 200 pupils from Hull schools so far – and these are ongoing. Our summer school holiday workshops will also continue the creative engineering theme, investigating and making wings, turbines and kites.
"The support for the festival from local businesses, such as Spencer Group, is hugely important in ensuring the success of the Festival in celebrating Amy Johnson's remarkable life and achievements, as a woman, as an aviator and as an engineer.
"Amy Johnson is the perfect role model, a young woman from an ordinary background who went out there and was gripped by the engineering and aviation bug.
"Someone like Amy can help people to realise that engineering is imaginative and inventive and we are using her as an example to inspire young people to consider engineering as a career. Spencer Group's sponsorship has been integral to helping us develop this remarkable gallery and the fascinating exhibition inside."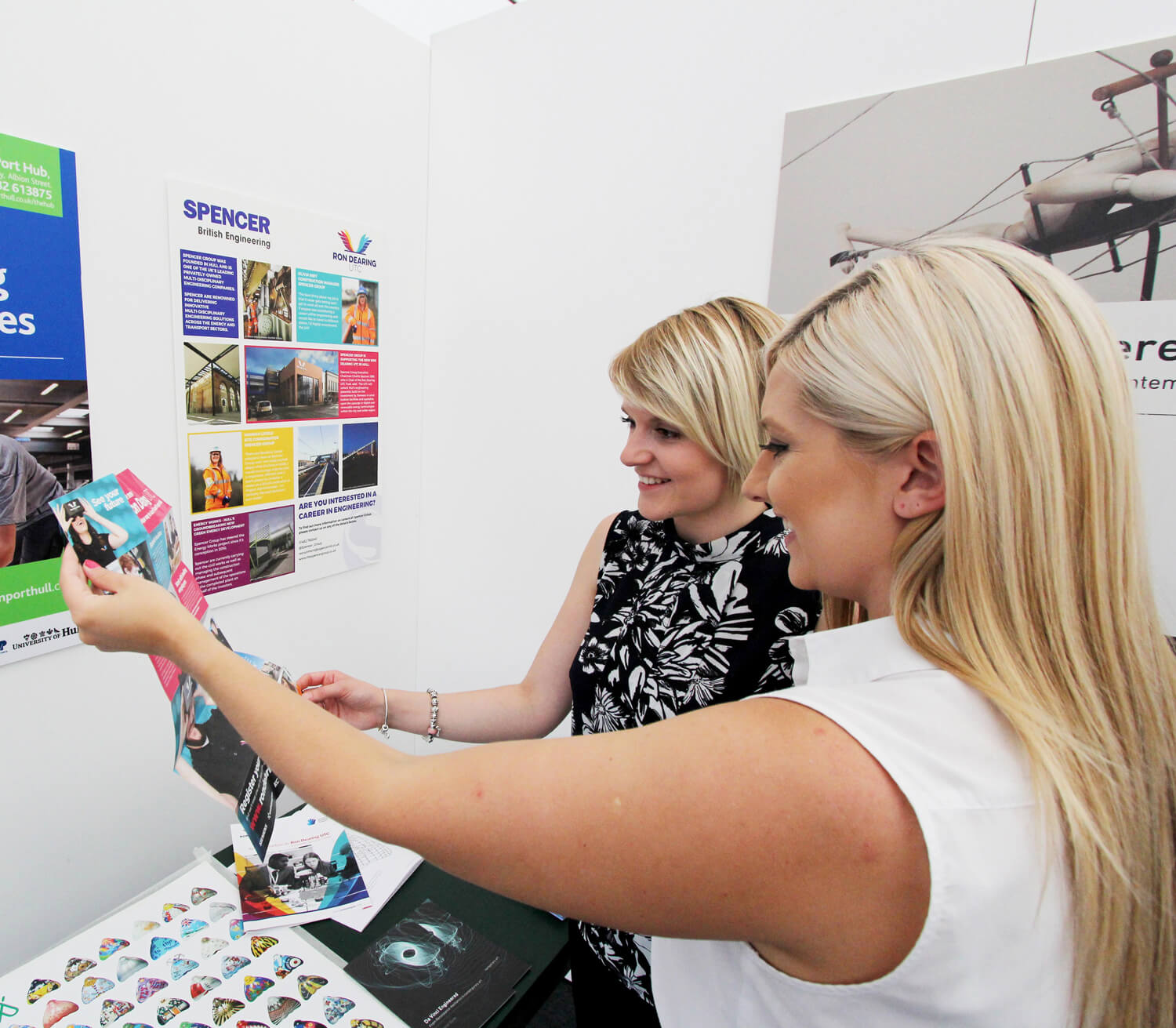 Spencer Group staff members Administrative Assistant Sophie Farren, left, and Team Organiser Claire Ransom visit the Da Vinci Engineered exhibition, supported by Spencer as part of the company's backing for the Amy Johnson Festival.
Spencer Executive Chairman Charlie Spencer OBE said: "We're delighted the Da Vinci Engineered exhibition is proving so popular and is just one part of a fantastic festival which is reaching so many people in ways that are creative, engaging and fun.
"As a company founded in Hull and with our headquarters here we're proud to support a festival that enables so many people to be inspired by the city's greatest heroine.
"We believe the Amy Johnson Festival and events within it such as the Da Vinci Engineered exhibition will have a powerful impact in changing people's understanding and appreciation of engineering and by inspiring young people to enter the industry."
Born in Florence, Italy, in 1452, Leonardo da Vinci was a painter, architect, inventor, engineer and sculptor. Primarily known for his art, two of his works, the Mona Lisa and The Last Supper occupy the unique position as the most famous and most reproduced paintings of all time.
Vastly ahead of his time, Da Vinci was the first "systems engineer", creating a new attitude about understanding how machines worked, focused on mechanics of levers, gears and hydraulics in addition to displaying civil engineering talents. Among designs of domed churches, fortresses and canals, he created workable plans for a helicopter, tank, concentrated solar power and a calculator as well as detailed plans for a three-wheeled self-moving "automobile" dubbed the first "robot".
Da Vinci died in France in 1519, aged 67, leaving notebooks showing the eclectic and brilliant mind of a man who was a combination of a pioneering engineer and an artist, who expressed his science through art.
The Da Vinci Engineered Exhibition is open daily from 10am to 5pm and runs until Sunday, August 21.
For more information about the Amy Johnson Festival, visit www.amyjohnsonfestival.co.uk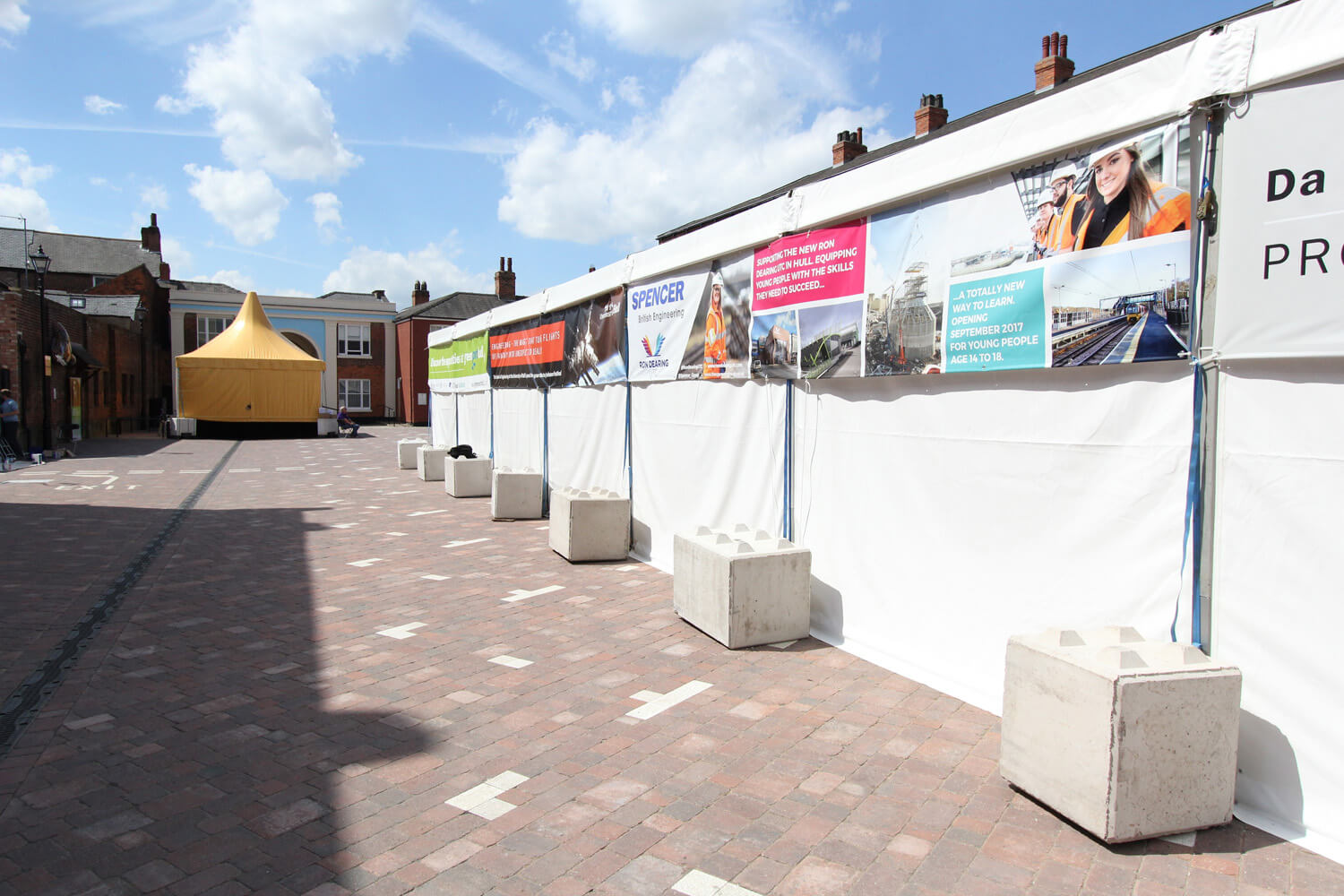 The Da Vinci Engineered exhibition has been seen by more than 1,200 visitors and runs until August 21.