Bridge works specialist Spencer Group has been appointed to create a bespoke access system to inspect the stay cables on a new Canadian bridge.
The Pattullo Bridge, which crosses the Fraser River near Vancouver, British Columbia, is a key connection between the municipalities of Surrey and New Westminster. The Pattullo Bridge replacement will provide major improvements for drivers, cyclists and pedestrians when it opens in 2024.
Opened in 1937, the existing bridge does not meet modern design standards and a new bridge is needed to maintain this critical link between the two communities.
Working on behalf of Fraser Crossing Constructors GP, Hull-based Spencer Group is designing, manufacturing, testing and commissioning a semi-permanent access system to enable maintenance engineers to inspect all elements of the bridge's stay cables.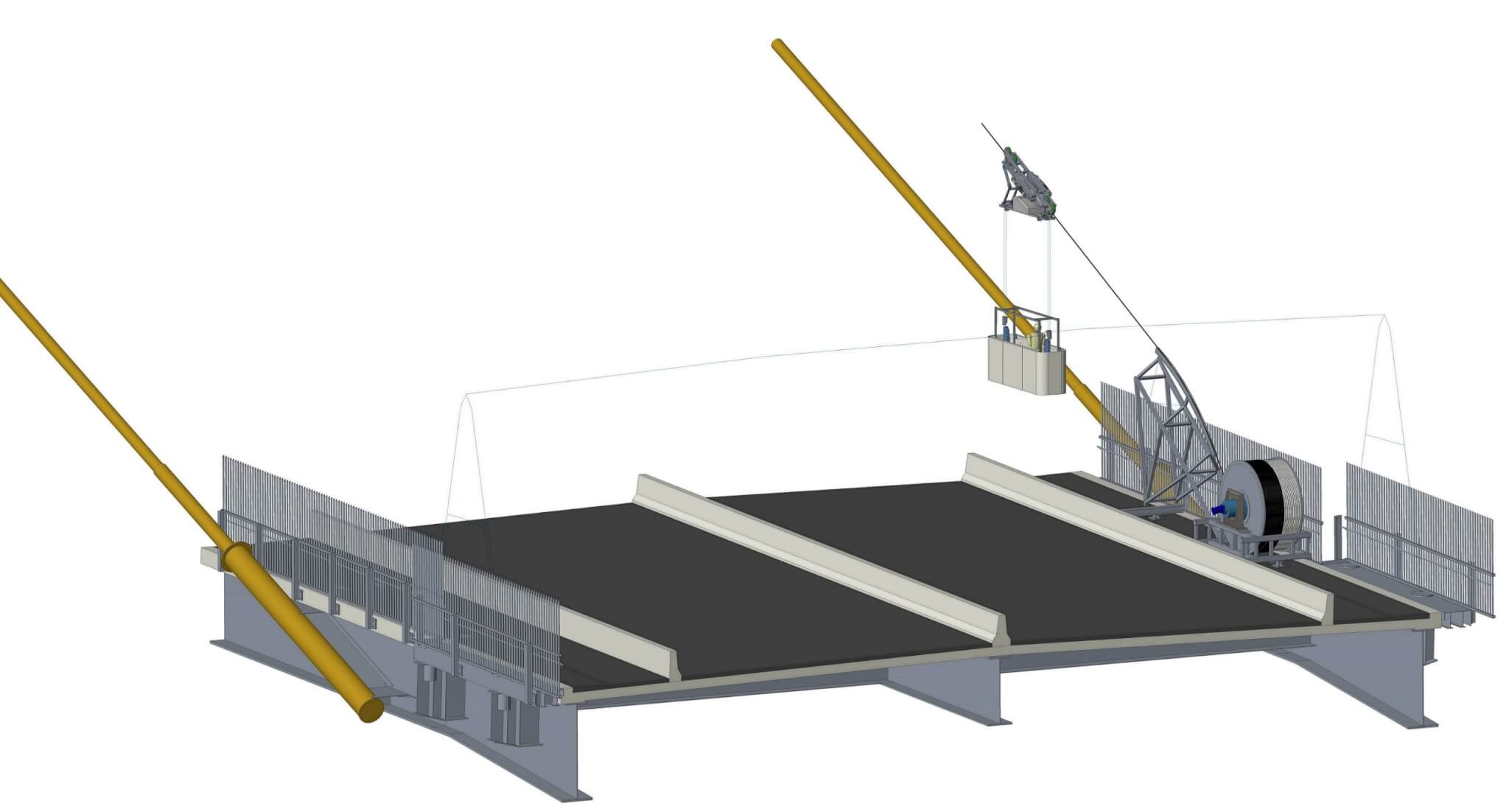 The cradle element, which transports personnel to the desired inspection location, operates similarly to a cable car, moving up and down a track rope on the four lane, toll-free bridge.
The cradle will be electrically hoisted up and down the main track rope and will vertically move up and down to enable personnel to inspect the stay cable wires throughout the lifespan of the bridge.
Gordon Neilson, Principal Engineer at Spencer Group and a leading industry expert in bridge gantry design, is behind the design for the Pattullo Bridge cable fan access system.
The design stage of the access system project is already underway and is set to be complete by in Summer. Manufacturing and testing will take place in the UK before the whole access system is shipped to Canada for installation.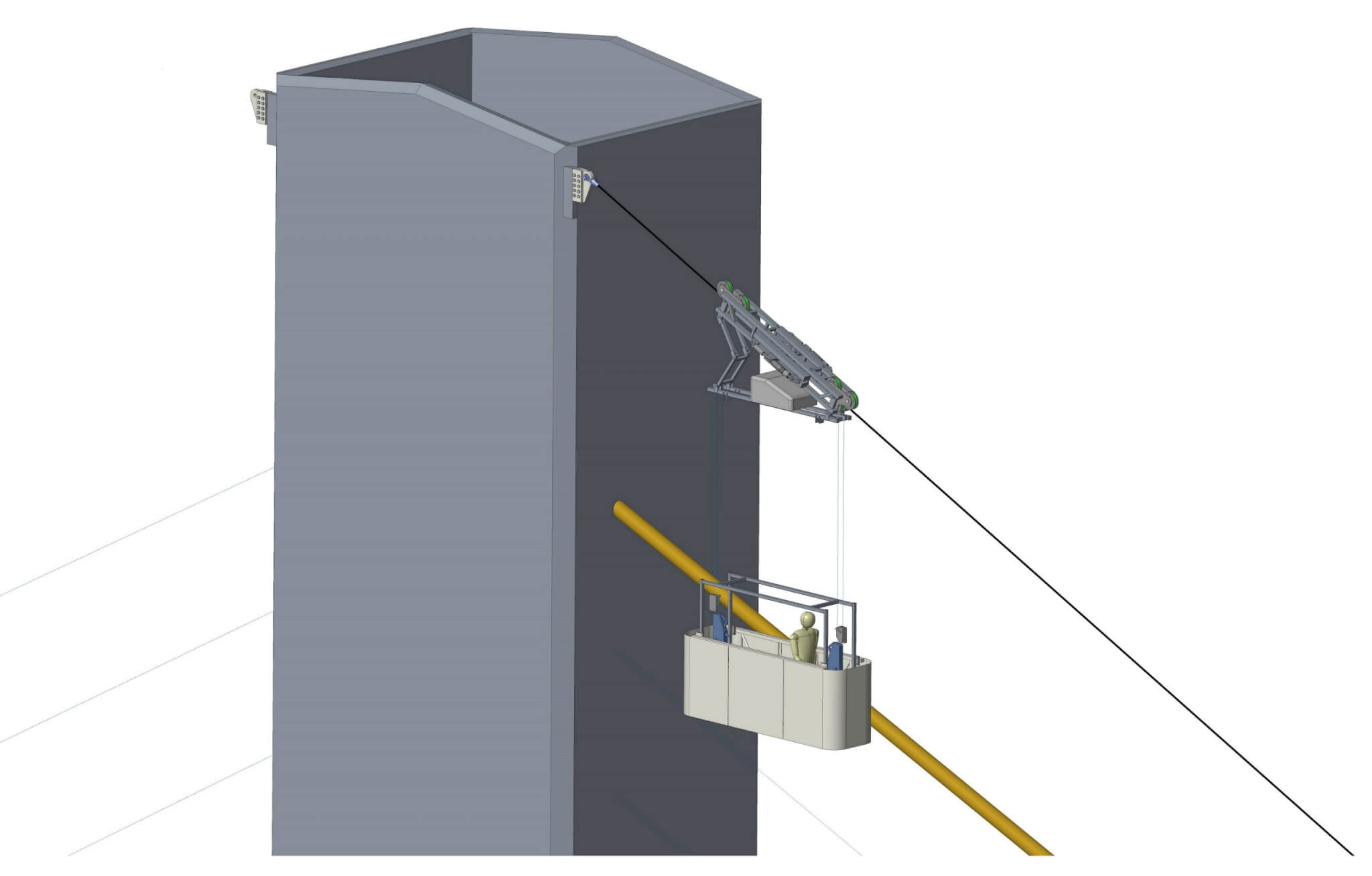 Fraser Crossing Constructors GP will be designing the bridge to interface with the stay cable access system, before it is tested and commissioned by Spencer Group.
Steven Bunting, Project Director at Spencer Group, who is leading the project and coordinating the various stages of the design and build, said:
"We're delighted to be able to draw on our industry-leading expertise to complete this project, supporting Fraser Crossing Constructors GP.

"We're also really pleased that our excellent track record of addressing unique challenges in the bridges sector and our engineering skills are being recognised and called upon internationally.

"Our unique design on this project will be transferable to other cable stay bridges all over the world. It addresses challenges faced with the need to carry out tactile inspections of cables from a dedicated work platform, at difficult to reach locations at significant elevations."
The new bridge will provide a safer crossing for bridge users with modern, wider lanes, separated by a centre barrier, dedicated walking and cycling lanes separated from traffic by a barrier on both sides of the bridge, and better connections to, from and near the bridge.
The existing bridge will remain in use until the new bridge is open to traffic in 2024. Once the Pattullo Bridge replacement is open, the existing bridge will be removed.
For more information about the Pattullo Bridge Replacement Project, visit www.pattullobridgereplacement.ca/