Spencer Group is playing a leading role in an innovative work experience programme for students at employer-led Ron Dearing University Technical College (UTC).
The pioneering Hull school has launched a highly-structured work experience programme under which students compete against their classmates for work placements with some of the region's top businesses.
Spencer Group Human Resources Director Yvonne Moir has co-ordinated the programme on behalf of the employer sponsors and the business is providing the largest number of placements.
The programme has been set up as a "dummy run" process for the recruitment of apprentices by Spencer Group and other employers next year.
The work experience opportunities are available to all the school's 110 16 and 17-year-old students in Year 12, with dozens of placements made available during the summer holidays across several partner businesses – UTC Founding Partners Spencer Group, KCOM, RB, Siemens Gamesa and Major Partners BP, Sewell Group and Sonoco Trident.
The opportunities are being promoted within the school and also via an online portal, with students submitting applications directly to the employers.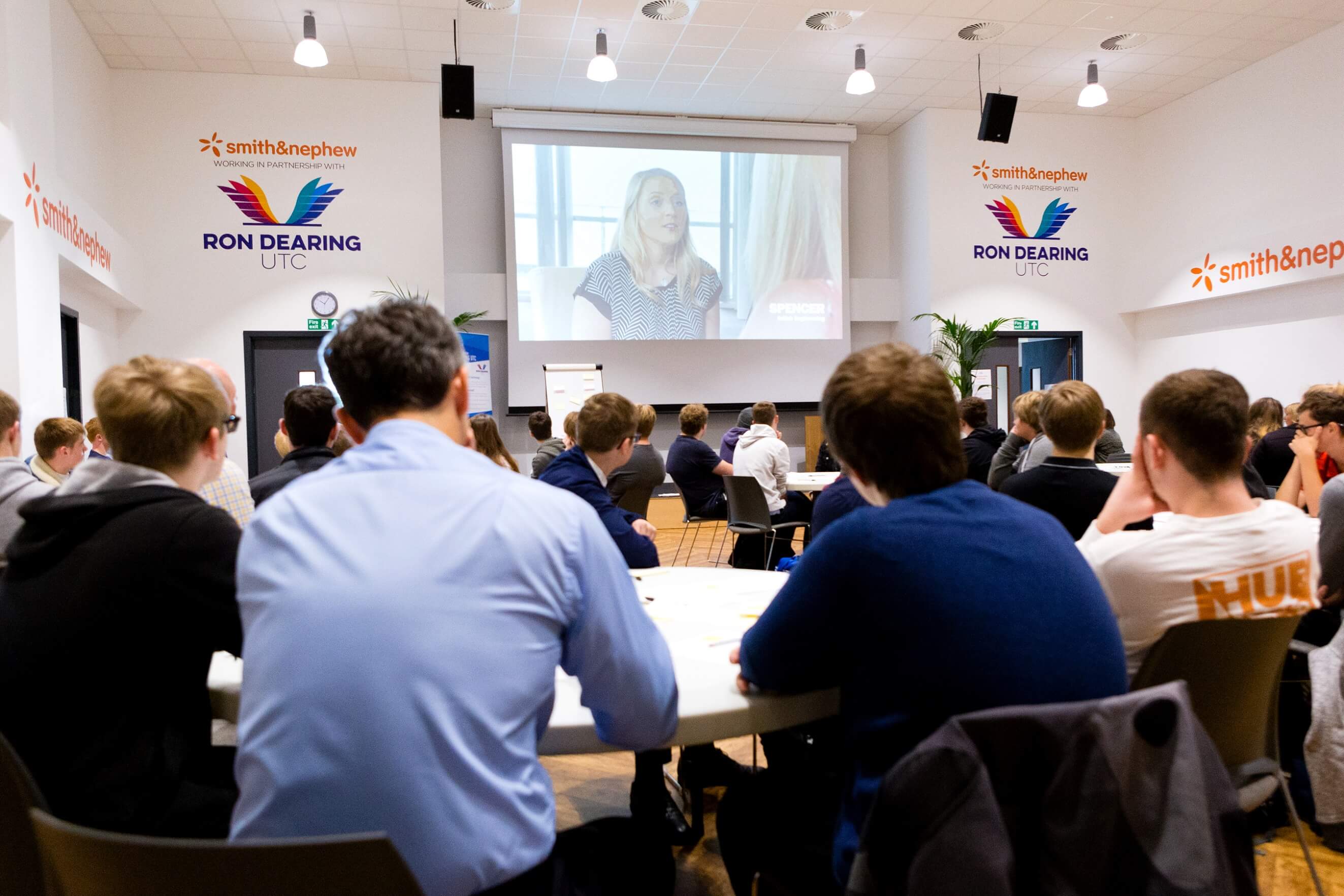 As part of the programme, Year 12 students took part in a Mock Interviews Day designed to prepare them to present themselves as positively as possible when applying for the opportunity to learn about the world of work with companies who are leaders in the fields.
The day involved students watching films made by Spencer Group illustrating good and bad interviews, getting tips on writing applications and CVs, and undergoing trial interviews with executives from several of the school's business partners.
Hull-based specialist engineering business Spencer Group is offering work experience in engineering design, IT support and web development roles.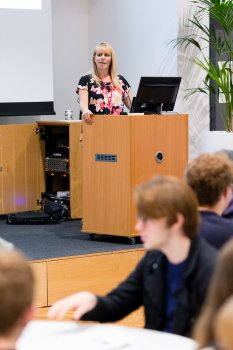 Yvonne, who is also a Ron Dearing UTC Governor, said:
"We're committed to ensuring the students receive as much support as possible from the partner businesses in developing their employability skills.

"That includes the opportunity for meaningful work experience and the structured approach we're taking to this gives them the best possible opportunity to apply for and be selected for those placements.

"We'll review the applications we receive, conduct formal interviews with shortlisted students and select the most impressive and suitable candidates for the placements.

"At Spencer Group we believe this programme will offer fantastic opportunities for the students to develop their skills and experience, while also enabling us to get a good look at potential apprentices who we see as our future talent pool."
Ron Dearing UTC Principal Sarah Pashley said the programme had been designed with recruitment for apprenticeships very much in mind.
She said:
"Our employer sponsors have really taken the lead on this and worked with us to put in place a structured programme with a common process for our students to apply for work experience with all the businesses.

"It's deliberately a competitive process, because that's what it's like trying to get a job in the real world. It's important our students appreciate they have to submit the very best applications and present themselves exceptionally well at interview to earn the opportunity to gain such valuable experience.

"Some students will be successful in applying for their preferred work placements and others won't, but we're supporting them all to give it their best shot.

"Many of our employer partners have told us they will be looking to our students as prime candidates for apprenticeships that will become available next summer, so this is a dummy run for that.

"Having gone through this process, they will be fully prepared to put themselves forward as great candidates for apprenticeships leading to amazing careers with the region's very best businesses."
Ron Dearing UTC is a school that means business and has been established to develop a new pipeline of work-ready young people with advanced technical skills.
As well as KCOM, RB, Siemens Gamesa and Spencer Group, the school's Founding Partners are the University of Hull and Smith & Nephew. The UTC is also supported by many other employer sponsors.