Spencer Group has reconnected England and Scotland as our important heritage project to refurbish and rebuild one of the world's oldest suspension bridges continues.
We are carrying out a programme of essential works to preserve the 202-year-old Union Chain Bridge, which crosses over the River Tweed from Horncliffe in Northumberland to Fishwick in Berwickshire.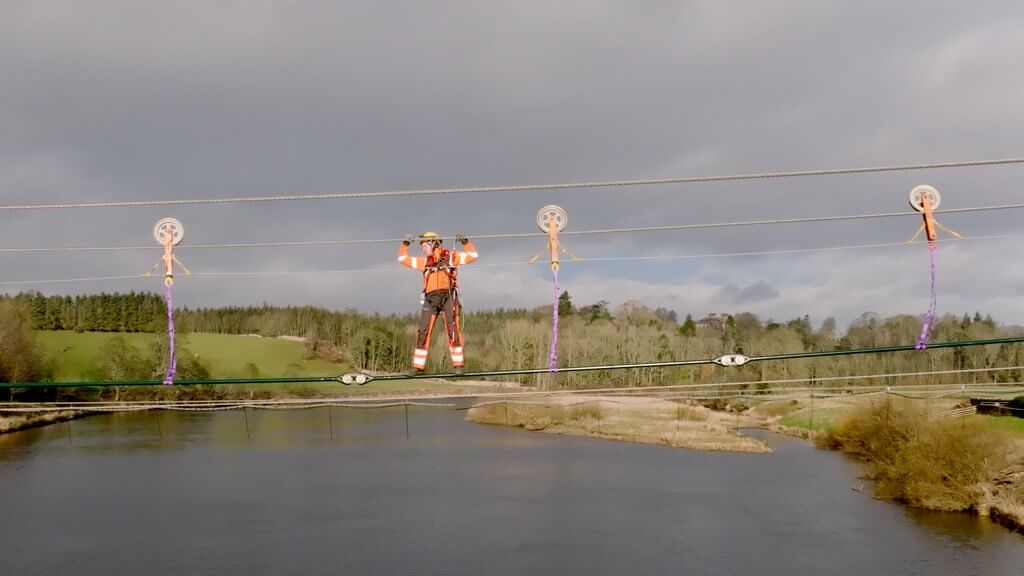 We were appointed by Northumberland County Council to dismantle the bridge and carry out a complete refurbishment and rebuild, ensuring all modifications are in keeping with the historical significance of the bridge.
Following the dismantle and repair work, we have now started the rebuild.
The first six strings of chains have been reattached, linking England and Scotland again, with the remaining 6 to follow in the coming weeks.
Work will begin on re-installing the deck hangers once all the chains are back in place, before the bridge deck is re-laid.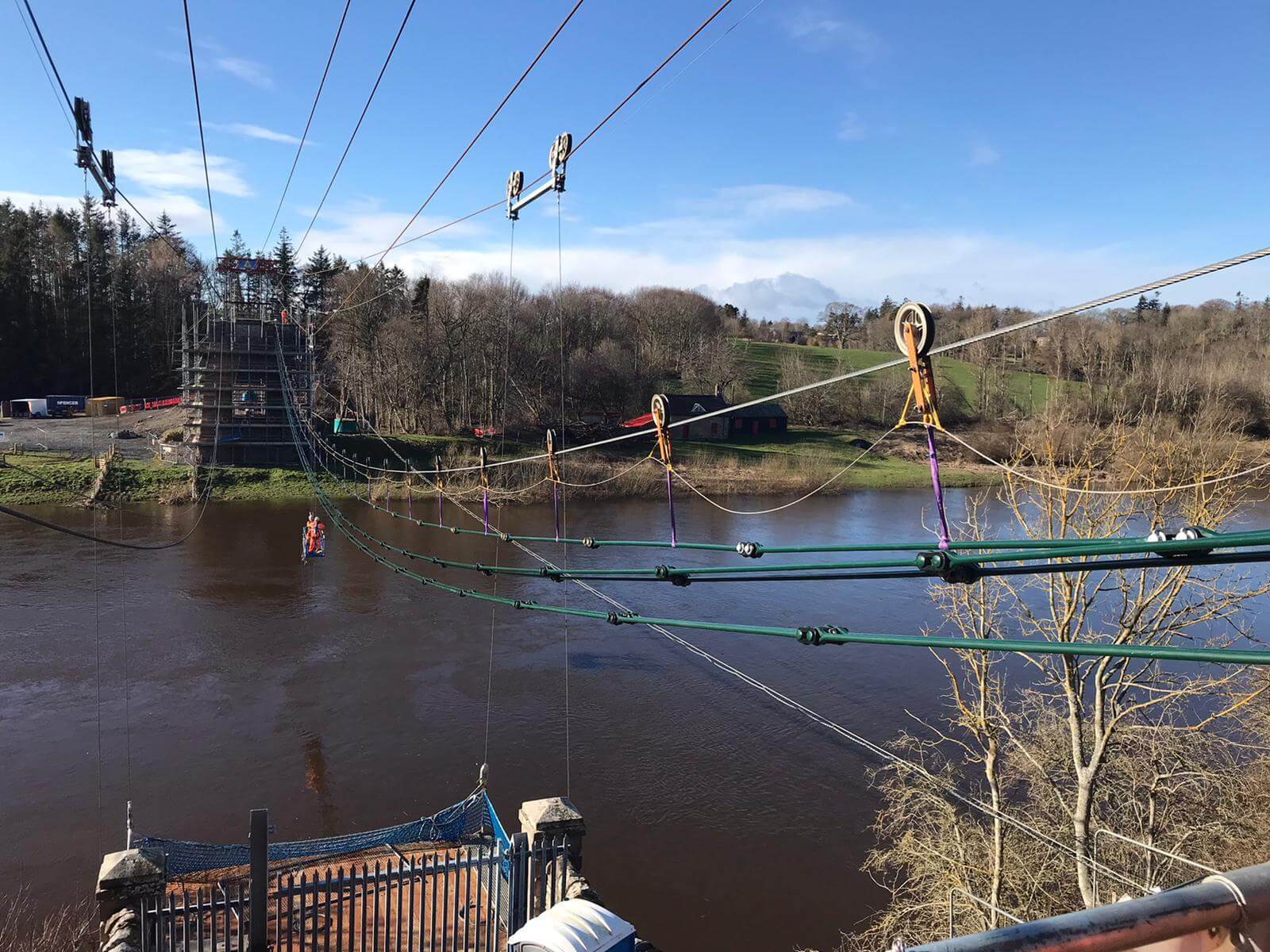 Neil Hewitt, Project Director, said:
"The reattachment of the first chains is a significant development in this important project.

"We fully understand the great responsibility we have to restore this iconic structure to its former glory, ensuring it is fit for purpose for another two centuries.

"We've gone to painstaking efforts to ensure as many of the key original elements are retained, including the chains, and it's very exciting to now be at the reconstruction phase."
The project is being funded by Northumberland County Council, Scottish Borders Council, Museums Northumberland and community group Friends of the Union Chain Bridge, following serious concerns about the condition of the world famous structure.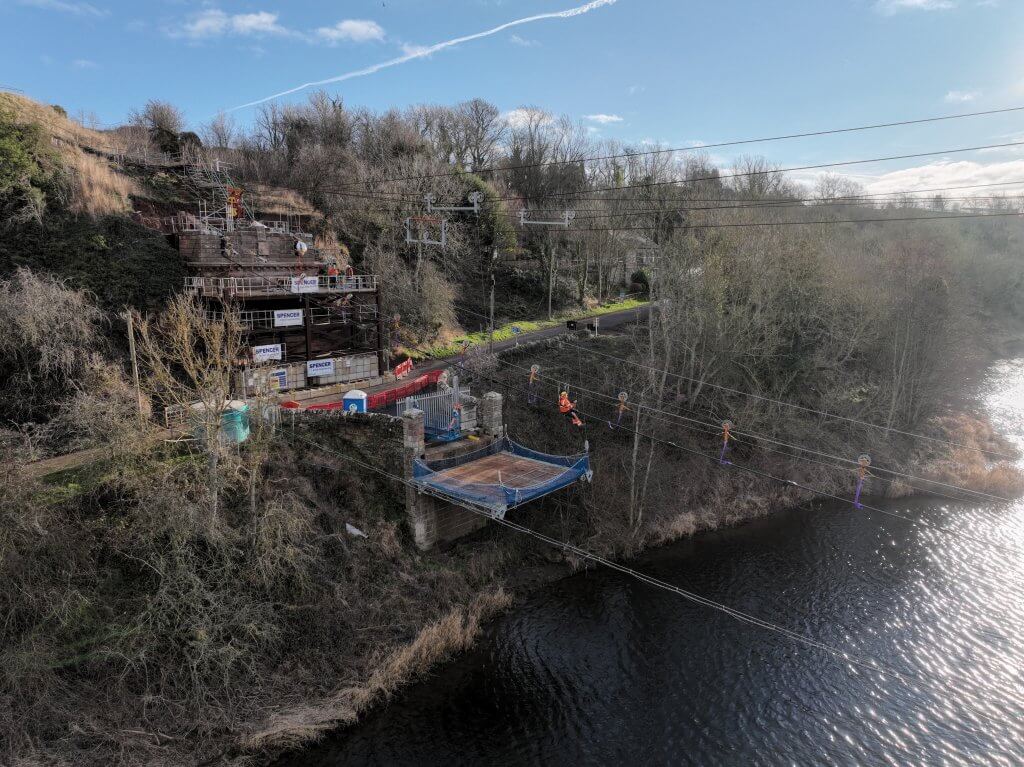 Councillor John Riddle, Northumberland County Council Cabinet Member for Local Services, said:
"This is yet another milestone and a very welcome one to see this famous structure start to be put back together."
Councillor Gordon Edgar, Scottish Borders Council's Executive Member for Infrastructure, Travel and Transport, said:
"The restoration of Union Chain Bridge is a hugely important project, reinstating a key crossing point between the Scottish Borders and Northumberland, and protecting this historic structure for many, many years to come."
Rowan Brown, Chief Executive of Museums Northumberland, added:
"It's wonderful to see the return of this internationally-renowned engineering monument."