Heritage bridge works specialist Spencer Group has been praised for its work to completely refurbish and rebuild one of the world's oldest suspension bridges.
Spencer Group has completed a programme of essential works to preserve Union Chain Bridge linking England and Scotland, which is more than 200 years old.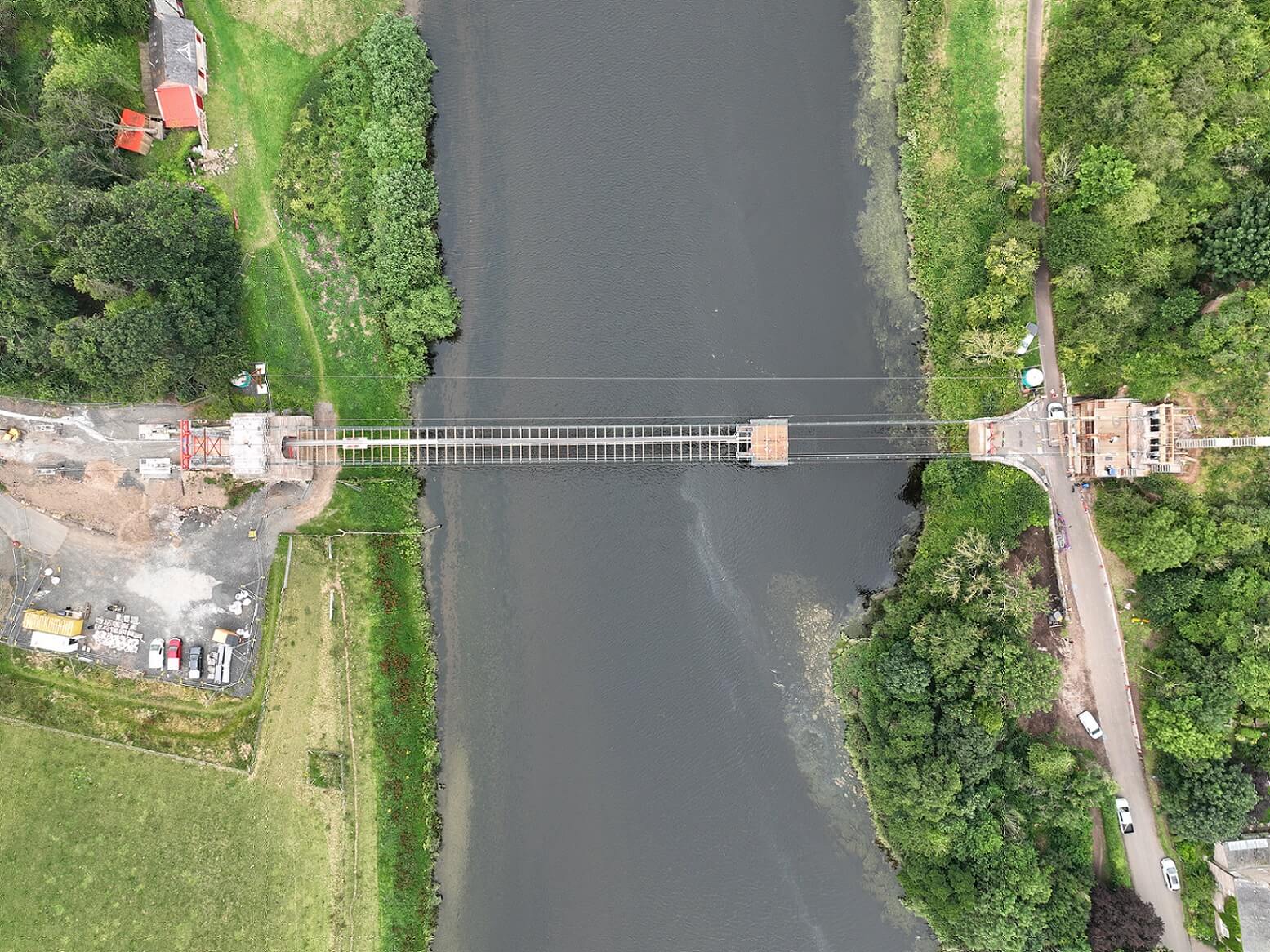 The crossing over the River Tweed from Horncliffe in Northumberland to Fishwick in Berwickshire has a single span of 449ft (137m) and was the longest wrought iron suspension bridge in the world when it opened in 1820.
Union Chain Bridge, which is both a Grade I listed building in England and a Grade A listed building in Scotland, is credited with being a catalyst for bridge innovation. It influenced the design of many other famous structures and remains the world's oldest suspension bridge still carrying traffic.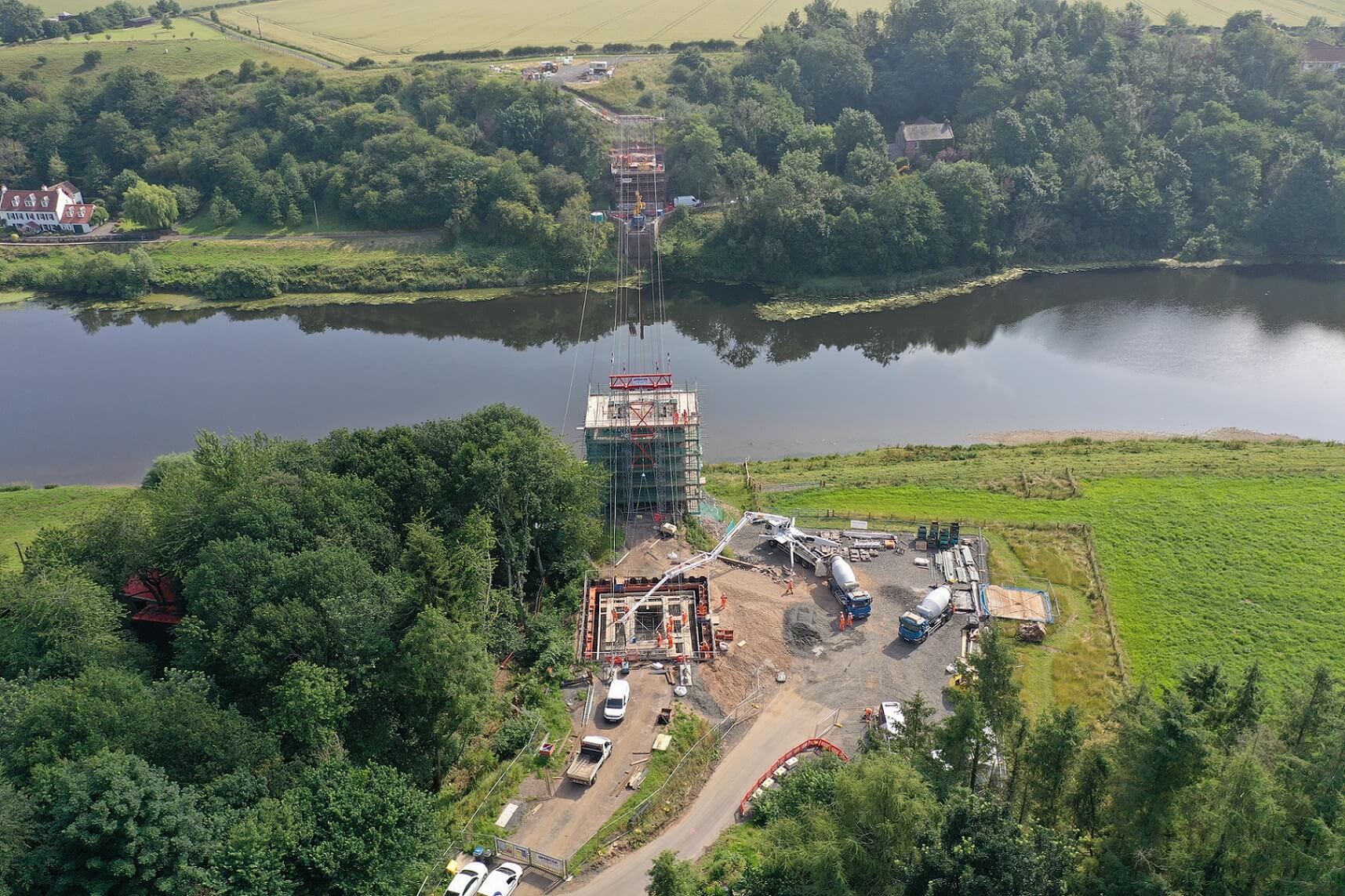 A funding bid was submitted to the National Lottery Heritage Fund (NLHF) by Northumberland County Council, Scottish Borders Council, Museums Northumberland and community group the Friends of the Union Chain Bridge, amid concerns about the condition of the bridge.
Following the successful bid, Spencer Group was appointed by Northumberland County Council to dismantle the bridge and carry out a complete refurbishment and rebuild.
A key element of the project was to ensure modifications were in keeping with the historical significance of the bridge. This included restoring, rather than replacing, the suspension chains and using the same type of stone to repair masonry work on the bridge's two towers.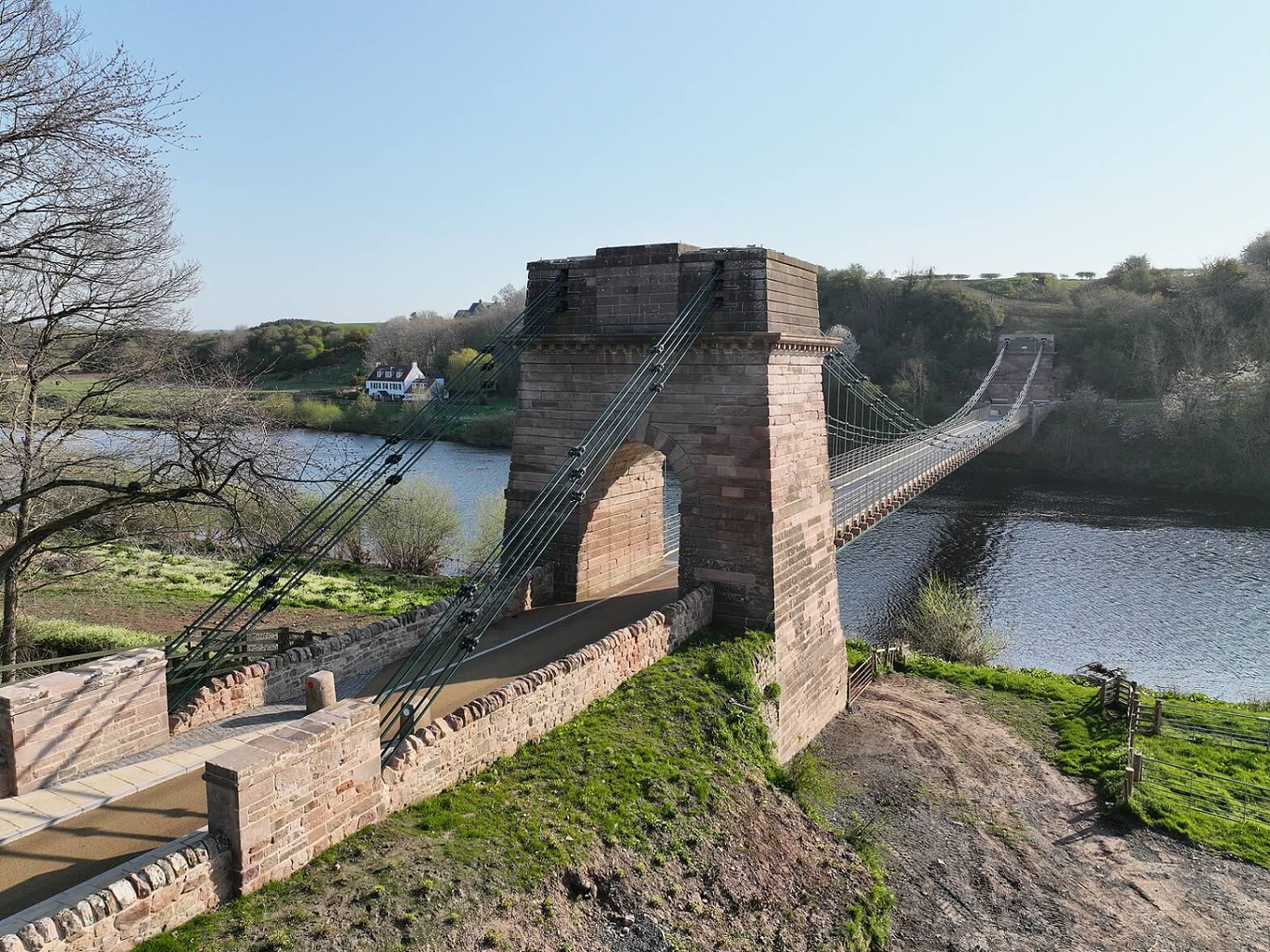 Ted Cawthorne, Honorary Treasurer of the Friends of the Union Chain Bridge, which was formed in 2014 and has more than 700 members, said:
"It's been an incredible job by Spencer Group and we're absolutely delighted to have the bridge back. It's a vital link between the communities on either side.

"The bridge is an important part of the local scene, so we're very pleased to have it back fully installed and in use again.

"It looks wonderful and even more elegant than it did before. There are some differences that have been made during the restoration, with some necessary modern interventions, but that's just a sign of this remarkable bridge moving with the times.

"It's a terrific achievement and it means a great deal to us to have it restored and fit for use for another 150-200 years.

"The remarkable thing is that many of the original components are still intact, which means they will be 350-400-years-old by the time it might need another restoration."
Hull-based Spencer Group worked closely with the Friends of the Union Chain Bridge, along with other community groups, the two councils and Museums Northumberland to keep them informed and updated throughout the delivery of the project.
Mr Cawthorne said:
"Spencer Group have been fantastic and have engaged with us every step of the way. We couldn't have asked for more.

"It's been a privilege to have them in the community and working with us. They've been marvellous and they've really integrated into the community.

"The team has been very approachable and all of them have been very friendly as well."
Union Chain Bridge is only accessible to one vehicle at a time due to its restricted width. It previously had a weight restriction of two tonnes but, following the restoration and rebuild, this has been increased to three tonnes.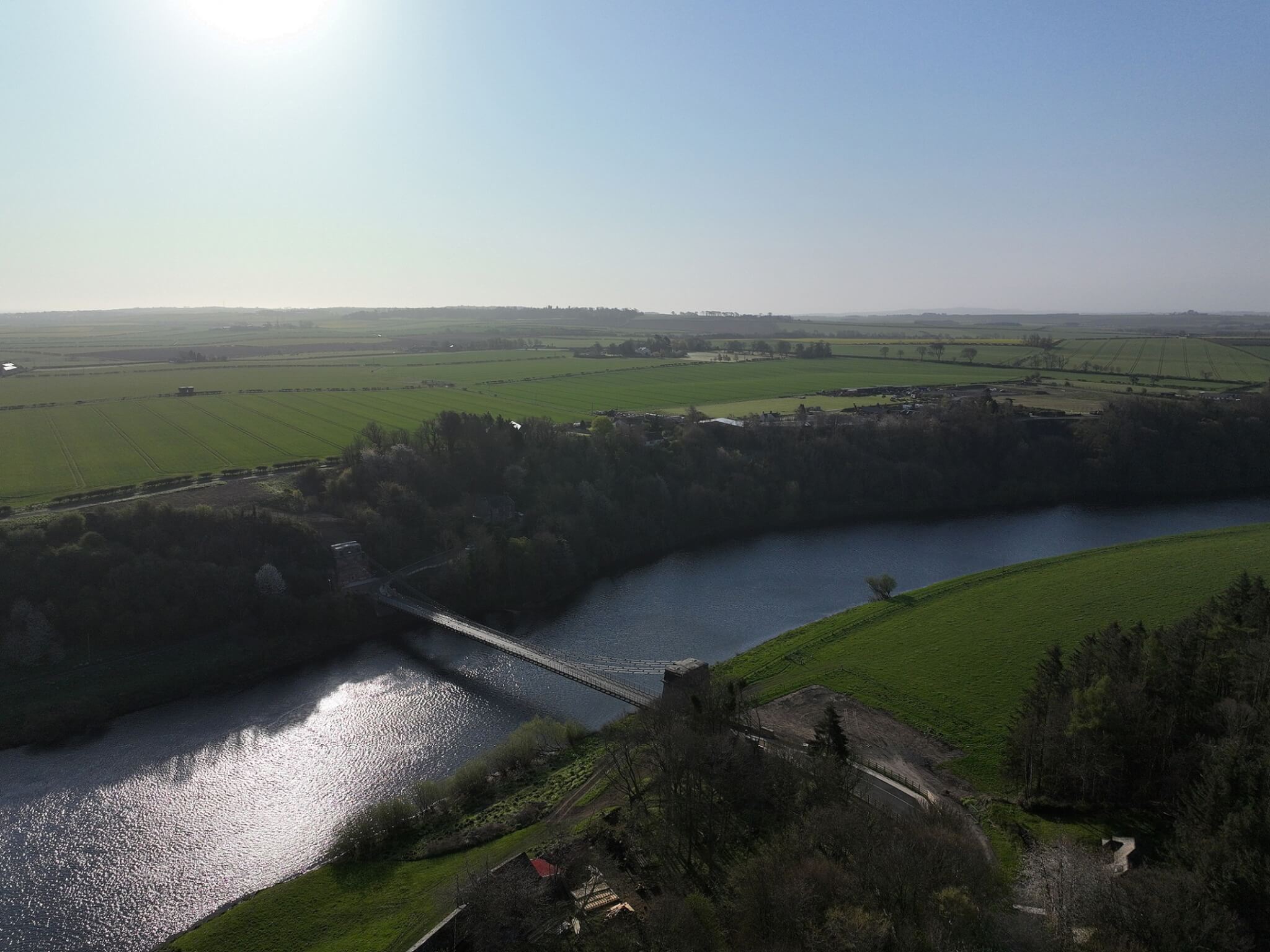 Spencer Group also remodelled the English and Scottish approach roads to incorporate parking for visitors to the bridge, which is accessible to both vehicles and pedestrians and is a popular tourist attraction.
Joe DiMauro, Engineering Director for Spencer Bridge Engineering, said:
"It's been a privilege and an honour for us to carry out this crucial heritage project to preserve such a historical structure for future generations.

"It's been a long journey, from the initial planning through to removing the whole structure, refurbishing all the components, and completely rebuilding it.

"It's been incredible to have been part of the project from start to finish and it feels like a great achievement now that it's complete."
For more information about Spencer Group's bridge works expertise and the projects it has delivered –  click here