Engineering business Spencer Group has recruited a network of mental health first aiders and champions as part of its commitment to ensure employees don't suffer in silence.
The company has launched the scheme linked to Time to Talk Day today (February 7) when everyone is encouraged to talk about mental health wellbeing.
Time to Talk Day is part of the Time to Change movement, led by the Mind and Rethink Mental Illness charities, which is working to tackle mental health stigma and discrimination, including in the workplace.
Issues of mental health wellbeing are particularly acute in the engineering and construction industries, in which many workers spend long periods of time working away on high-pressure projects, isolated from their families and friends.
The male-dominated sectors also traditionally have a macho culture, which discourages workers from sharing their problems or concerns.
These factors contribute to alarming rates of suicide among construction workers.
Between 2011 and 2015 more than 1,400 construction workers in the UK took their own lives, the highest number for any profession, according to the Office for National Statistics, while research commissioned by Public Health England in 2017 found men working in construction are at the highest risk of suicide, with those aged above 40 the most vulnerable.
Spencer Group's new network of four qualified mental health first aiders and seven mental health champions are part of a Time to Change Action Plan developed by the Hull-based multi-disciplinary engineering business.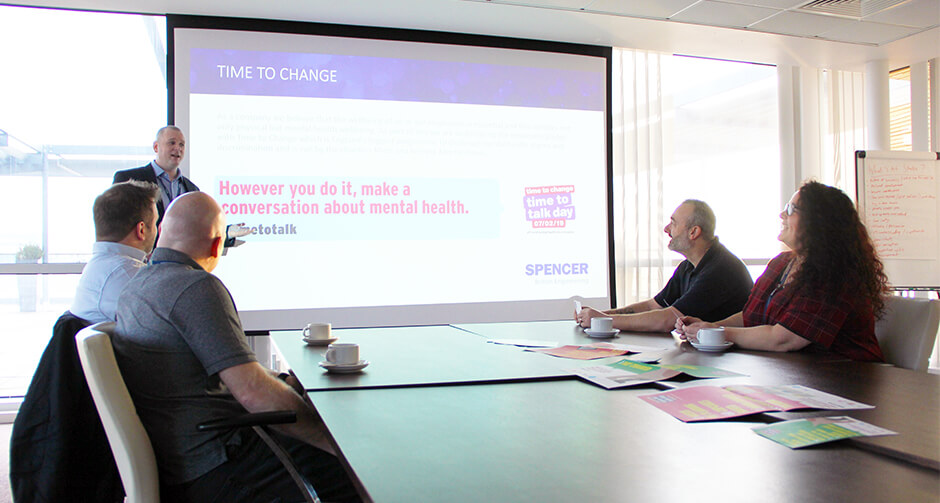 This features a range of actions, including becoming the first engineering company to work with Hull-based tech company Moodbeam to make the company's pioneering wearable device available to employees who are experiencing mental health issues. The Moodbeam device will provide individuals with confidential data to help them understand issues affecting their mental health wellbeing.
The business has also launched a new mental health wellbeing area within its internal online portal and is encouraging employees to access and use the support and information available.
Contact details for the qualified mental health first aiders and champions are being communicated across the company and employees are being encouraged to talk to them about mental health wellbeing issues, either their own or those of work colleagues.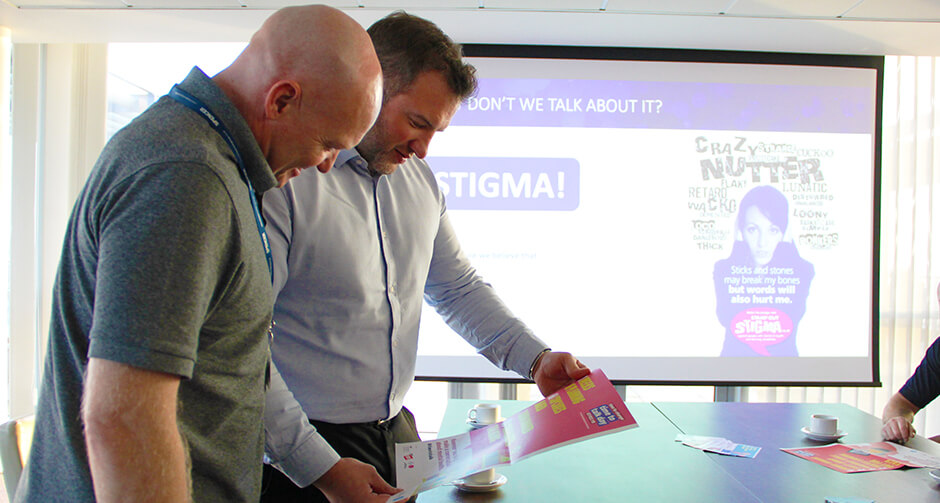 On Time to Talk Day everyone at Spencer Group is being encouraged to talk about mental health wellbeing. As part of this, the company is running a series of mental health-focused "toolbox talks" across all its sites and at its headquarters in Hull, offering colleagues a chance to chat with the mental health champions and line managers.
One of the mental health champions is Sub Agent Wayne Gammon, who has faced serious episodes of depression related to the loss of his son Christopher, who took his own life 15 years ago aged just 20.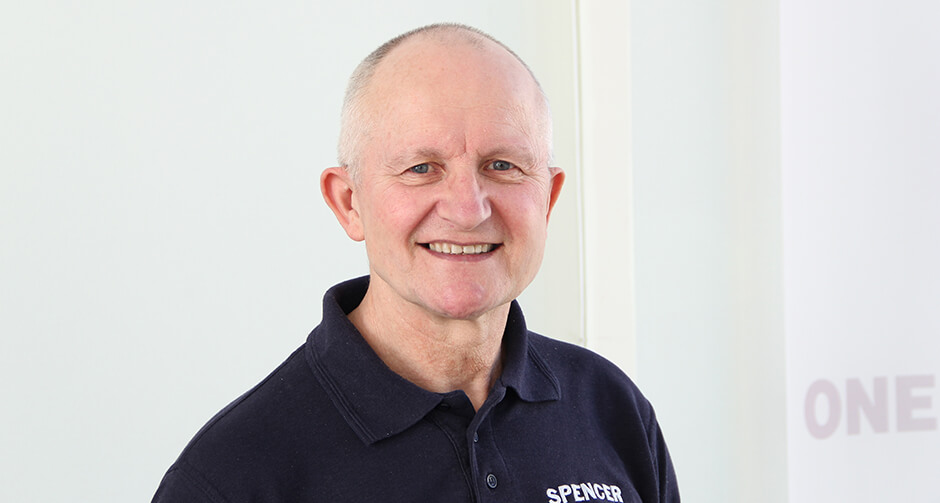 Wayne left a previous employer after failing to receive support in the wake of the tragedy and suffered a further breakdown two years ago.
On the second occasion he received the full support of his line managers, colleagues and the Spencer Group human resources team. The company encouraged Wayne to take time off, funded counselling sessions and enabled him to make a gradual and supported return to work.
Wayne also continues to benefit from Spencer Group's wellbeing programmes, which include physical fitness activities and mindfulness and meditation sessions to support positive mental health.
Wayne, 57, said:
"I wasn't left isolated; I wasn't left to wallow in depression. My managers and colleagues were always there to offer support and advice.

"The company helped me to get the help I needed and made sure I returned to work when I was actually ready, not when I felt as though I needed to come back to work.

"My advice is to talk to someone as soon as you feel things aren't right. Don't suffer in silence, because that will just make the tunnel that much darker and longer."
He added:
"For me, it was so reassuring to know the network of support was there and the company was serious about wanting to help with my mental wellbeing.

"Through recruiting a broad spectrum of people, site-based and office-based, as mental health champions the company is showing a real intent to help people, offer support and advice and point them in the right direction to get the help they need."
Spencer Group is based at Humber Quays on Hull Marina and has teams working on infrastructure projects all over the country.
Spencer Group Human Resources Director Yvonne Moir said:
"At Spencer employee engagement is not about statistics and initiatives, it's about the people who work here knowing they have support from the business and their colleagues when they need it.

"Having mental health first aiders and champions in place shows the commitment of the business to making it OK to talk about mental health wellbeing. It should never be a taboo subject and no-one should ever be afraid to tell their employer that they need help.

"We have always been there to support our employees, but we realised that, to make this topic better understood across both our business and others in the industry, we needed to make it more visible."