The home of Britain's last surviving rail roundhouse is the latest depot to benefit from the expertise of rail infrastructure specialist Spencer Group.
With a total turnaround of just 21 weeks from design and development to handover, the Spencer Group team has delivered a new temporary maintenance facility at Barrow Hill rail heritage centre.
The team completed all work on time and on budget, with zero disruption to existing services at the historic depot in Chesterfield, Derbyshire.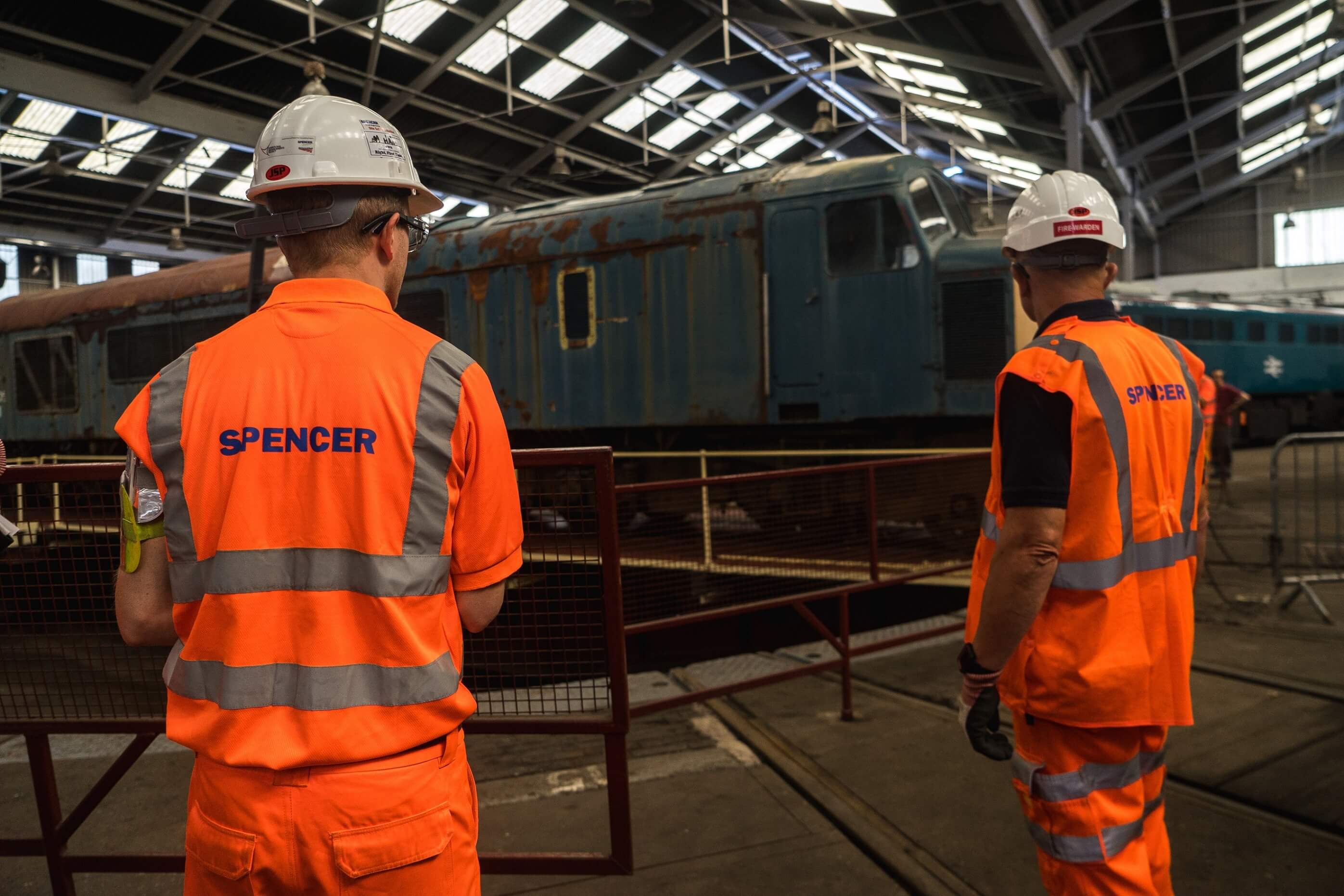 Barrow Hill is unique, not only because it is a tourist attraction and heritage centre as well as an operational Network Rail depot, but also as it is a privately-owned facility. The last surviving railway roundhouse building in the UK with an operational turntable, it was built in 1870 and threatened with demolition in 1991. A group of volunteers saved Barrow Hill Roundhouse, turning the building and turntable into a railway museum and arts venue.
East Midlands Trains brought industry leaders Spencer Group on to the Barrow Hill project for Network Rail. The brief was to design and build a temporary depot to enable Barrow Hill to service East Midlands Trains' fleet of Class 222 Meridian and high-speed trains (HSTs).
The temporary maintenance facility will be operational for approximately 12 weeks, which will allow essential upgrades to be made to the wider network of depots and signal systems.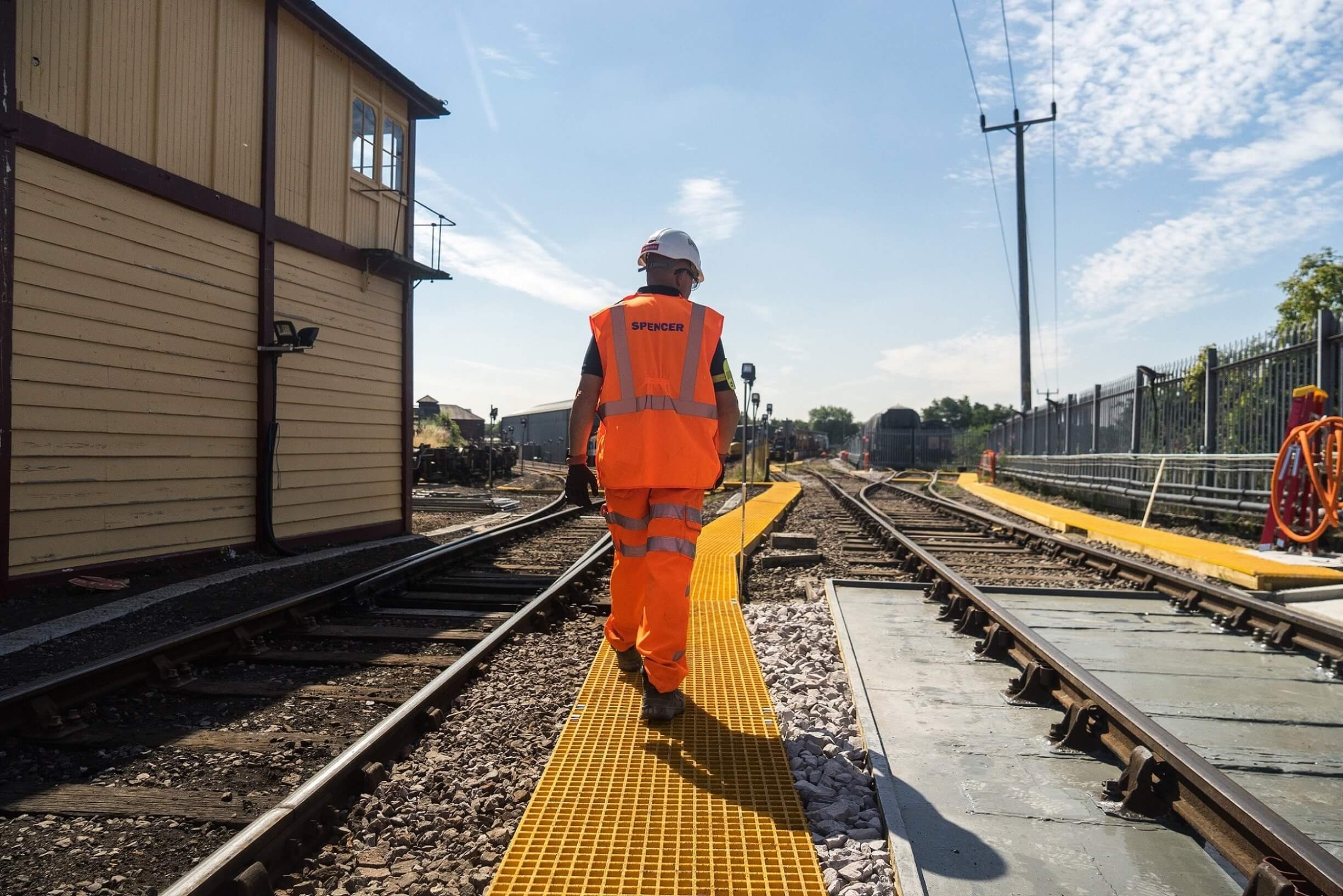 Joe Bennett, Spencer Group Project Director in charge of implementing the designs and running the 12-week construction phase, said:
"We're a multi-disciplinary company. We take a concept from first principles and bring it to fruition safely, on time and on budget.

"Implementing the construction phase has been a great team effort, with 60 people working on the project."
Tony Wells, the Spencer Group Project Director in charge of the design and development phase of the scheme, said:
"We're very proud to be able to complete the design process of our projects in-house. This creates quality and consistency in everything we do.

"We had early engagement with train drivers' representatives, engineers and more to make sure our designs met the team on the ground's day-to-day operational requirements. Securing this engagement at the outset is invaluable to ensure the works are both designed and planned effectively."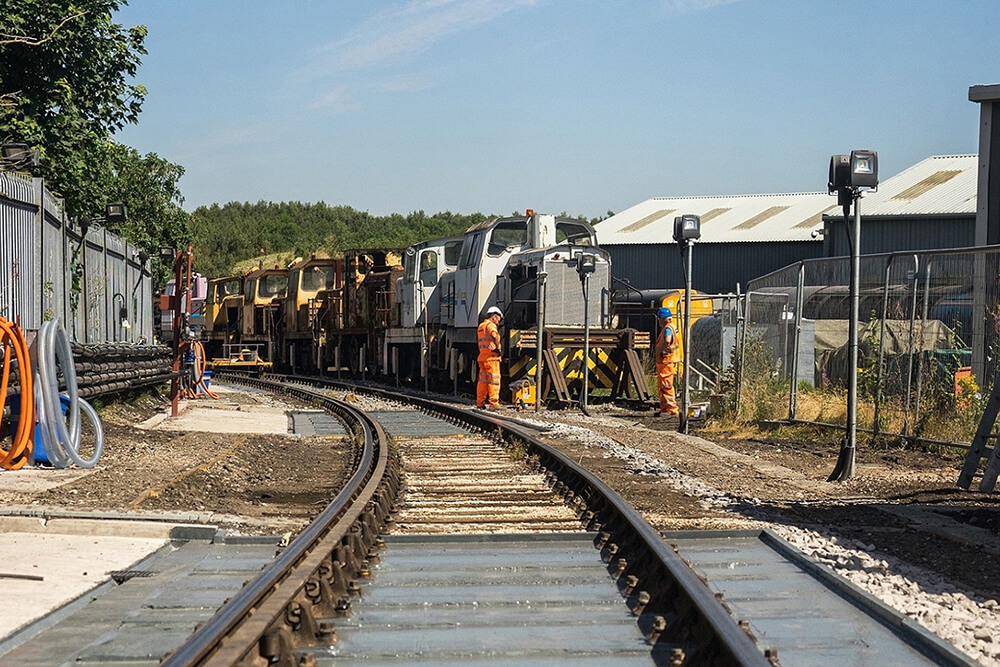 The works included:
Alterations to the permanent way (P-way) track.
Construction of timber-edged walkways and glass-reinforced plastic walkways.
Palisade fencing.
Light and power supplies.
Train stop boards.
Water, fuel and drainage points.
A trackpan system for emptying or fuelling.
Spencer Group is recognised throughout the UK as a leader in live operational rail depot schemes and infrastructure improvement projects. This year will see the Yorkshire-based company complete a full suite of maintenance depot upgrades throughout England and Scotland.