Multi-disciplinary engineering business Spencer Group has appointed an experienced lead to drive forward the growth of our in-house rail design capabilities.
Gary Robson has joined Spencer Group as Engineering Manager, with specific responsibility for rail project design.
He brings significant expertise and experience to the role, having held numerous senior civil engineering consultancy positions throughout his 30-year career, which includes 20 years working in the rail sector.
Gary, a Fellow of the Institution of Civil Engineers (FICE), will oversee the continued development of our rail design capabilities to further enhance the company's delivery of multi-disciplinary rail projects.
He said he was delighted to have joined Spencer Group, having worked collaboratively with our company in a consultancy capacity in previous roles for over 20 years.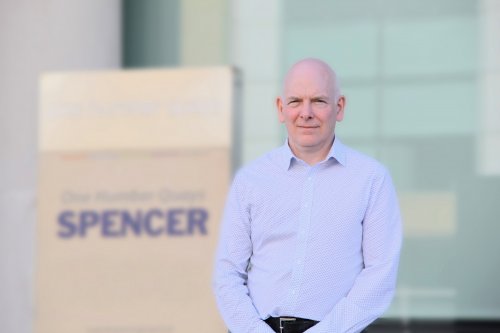 Gary said:
"I'm extremely proud to have joined Spencer Group in such an important role as I know from first-hand experience what a fantastic company it is.

"I've worked as a consultant throughout my career, so I have often been distanced from the final construction of the projects I've helped design. I'm therefore really looking forward to having a direct influence on the solution and seeing projects through from brief to completion.

"This is an excellent opportunity and I'm very excited to be given responsibility to drive forward this growing area of the business."
Gary has held previous positions at COWI, Arcadis and White Young Green. He said:
"I understand the rail client and have a great deal of experience in managing multi-disciplinary projects in the rail sector. I'm now looking forward to bringing all of that to Spencer Group's already excellent team."
Spencer Group delivers innovative engineering and construction solutions in the transport, infrastructure, materials handling, energy and industrial sectors, from design through to construction.
We are a principal infrastructure contractor for Network Rail, operating nationally on complex rail infrastructure projects, both directly and for a number of train operating companies. Spencer Group also specialises in the delivery of tailored upgrade and renewal solutions at depot facilities across the UK.
For further information about Spencer Group's extensive rail project capabilities – Click here