Week ending the 5th May 2017 saw a series of significant milestones achieved by Spencer Group on their ground breaking Energy Works project. Spencer Group's contract requirements, under the IchemE Brown Book, were to achieve a series of Schedule 9 dates that would enable their client, M+W, to achieve their programmed works.
In a collaborative effort by Spencer Group and M+W, the programme was accelerated to achieve, and in many cases improve on, the Schedule 9 completion dates.
Spencer Group's Energy Works team have worked numerous weekend and night shifts in order to achieve the dates requested. A total of 18 early access dates were requested from the delivery team to enable Spencer Group to fulfil the agreement.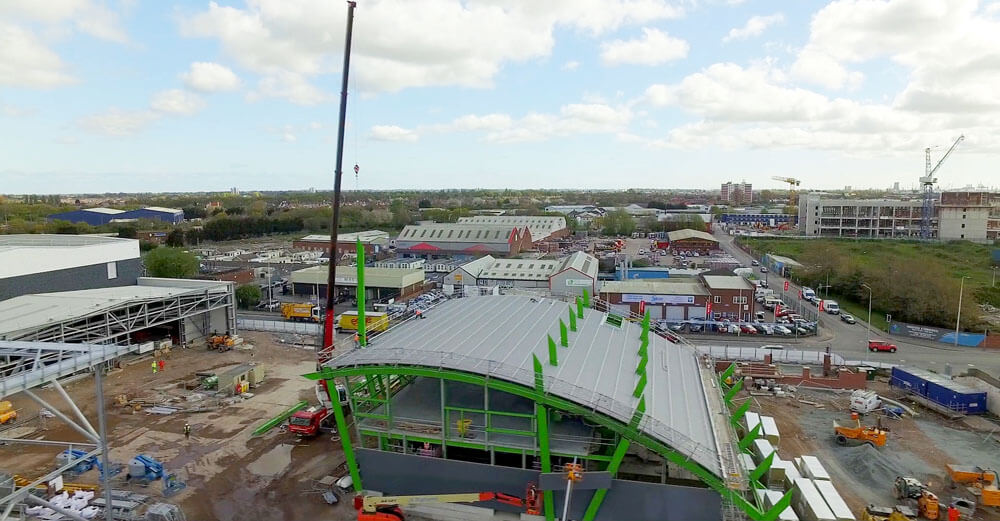 The final 2 dates were achieved at the end of last week, which included the Transformer being powered on for site wide power and the Server Room/Control Room and Plant Room was handed over on the Energy Academy – a great achievement for the team as 4 weeks ago the steel had only just been completed on the superstructure.
Spencer Group's delivery team is now focused on the project being completed in November 2017.
Andy Beach, Production Director said:
"A lot has been asked of the team from delivery, design and procurement, but thanks to a great team ownership of this project, they have all achieved what's been requested from them.
"I would like to thank the team for their hard work and dedication to the project, all of which has seen Energy Works progress at fantastic pace."