We've been delighted to welcome five more students from our partner school, Ron Dearing University Technical College (UTC), to begin apprenticeships with us.
Web development apprentices Corben Spencer and Charlie Hutty, engineering apprentices Tom Dubej and Olly Kneeshaw, and commercial apprentice Oliver Walkington, all 18, will gain knowledge and skills in their respective teams while also studying with various education and training providers.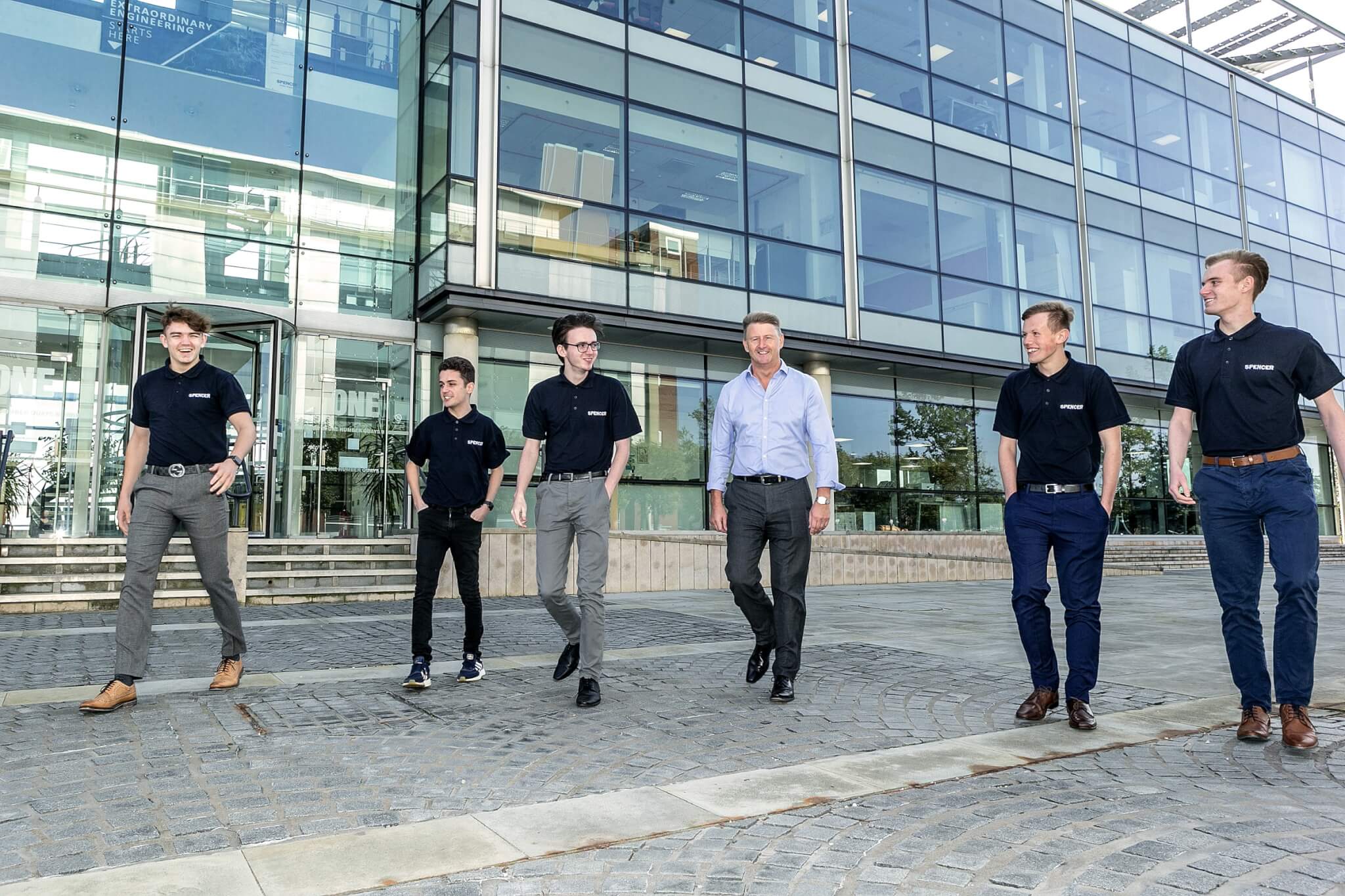 They follow in the footsteps of 14 previous Ron Dearing UTC students who joined us last year and are all progressing well in their roles.
We're proud to be a Founding Partner of Ron Dearing UTC, Hull's employer-led school. As well as offering apprenticeships, we regularly offer students career advice and guidance, set industry standard projects and offer work experience.
Charlie, who also completed work experience with us before beginning his apprenticeship, said:
"I'm really enjoying my role and I like being in a work environment.

"Eventually, I would like to progress to become a Senior Developer. Being a student at Ron Dearing UTC definitely helped me to get here and I don't think I would have had this opportunity if I hadn't studied there."
Olly added:
"I'm settling in well and it's a new chapter for me as it's bringing new opportunities.

"I chose to go to Ron Dearing UTC because they offered engineering and they encourage you to be independent in your learning, which prepares you for work.

"Spencer Group is a great company to work for. I'm looking forward to going out on site, working with new computer programmes and going to college."
Spencer Group Managing Director Gary Thornton said last year's apprentices have helped to shape and improve the programme for this year's intake.
Gary said:
"It's great to be able to build on last year's intake of apprentices from Ron Dearing UTC. We've seen them grow and develop and the new intake gives them somebody to mentor as they're moving through.

"In light of the Covid-19 pandemic and at a time when employment is very tough to secure, it's a great privilege to be part of a business that can give these young people this opportunity and put them on the first step to success.

"Preparing people for work is one of the great successes we have seen at Ron Dearing UTC. The partner organisations have embedded themselves into the development of the curriculum, offered students a week's engagement in the business and enabled them to learn things about interview techniques from an employer's perspective.

"They get a really good grasp of what life after education looks like and that stands them in good stead for employment opportunities in the future. They quickly settle in and are very adaptable."