Essential restoration works to Grimsby's Corporation Road Bridge are safeguarding the landmark structure for future generations and providing a boost to the local economy.
Bridge works specialist Spencer Group has been selected to carry out a full refurbishment of the Grade II listed crossing by North East Lincolnshire Council and its delivery partner, EQUANS.
The works need to be carried out in order for the council to fulfil its statutory obligations to protect the bridge, which is of historical and architectural significance.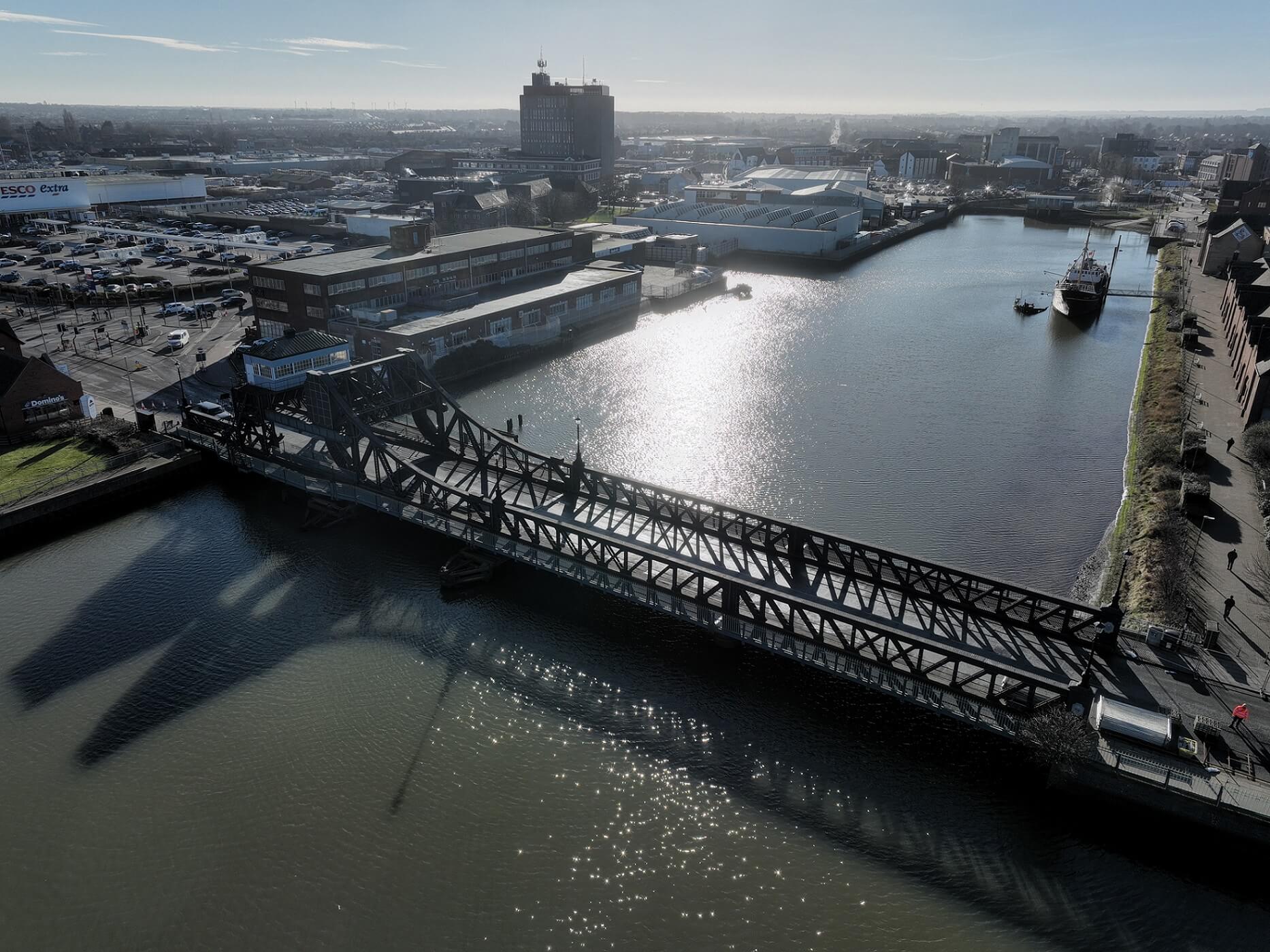 The restoration will include key structural works, as well as aesthetic improvements, preserving the bridge's heritage status and protecting it for many years to come.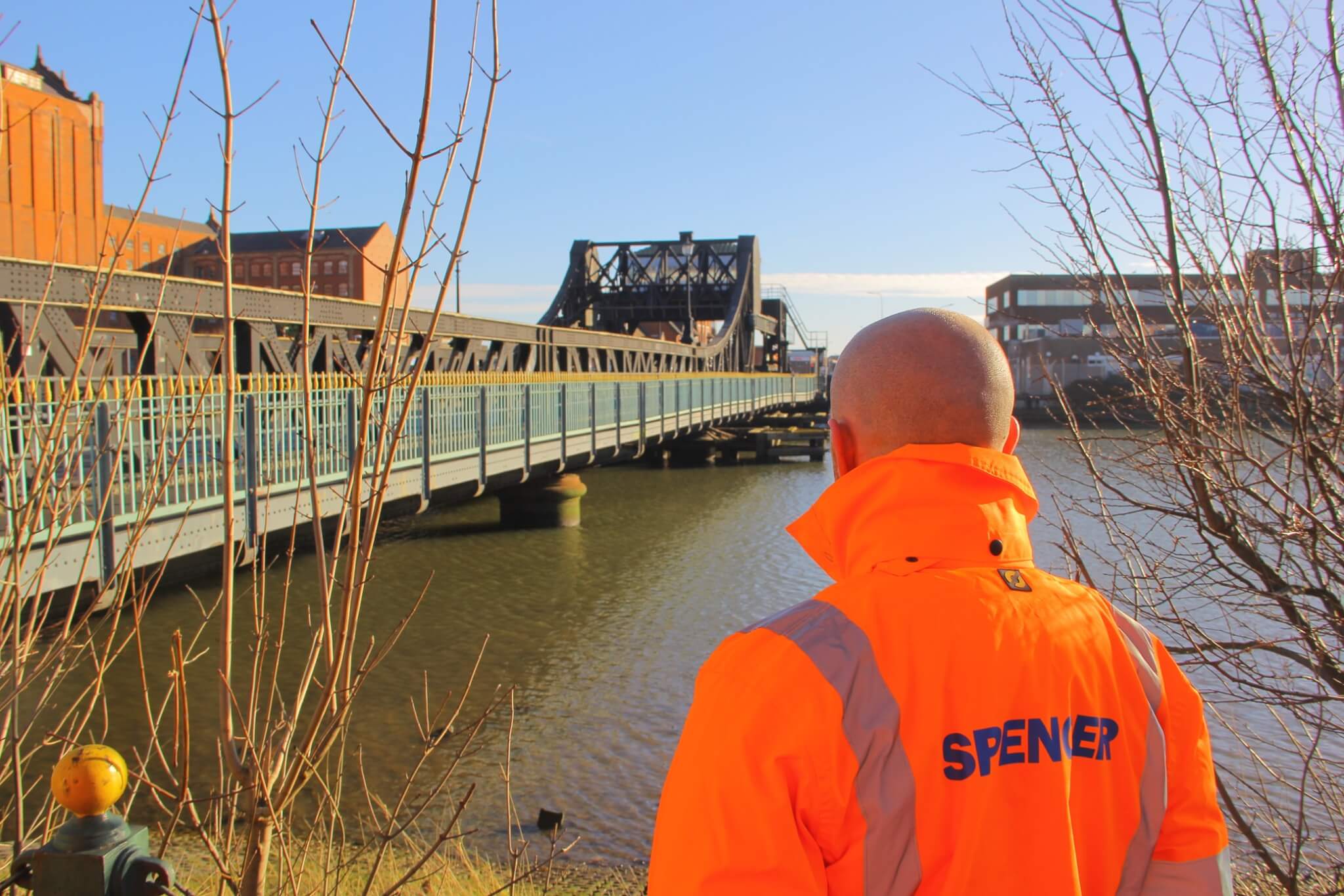 Spencer Group, which was appointed as the contractor for the project after a strict tendering process, will have a team upwards of 15 working on the project at any one time.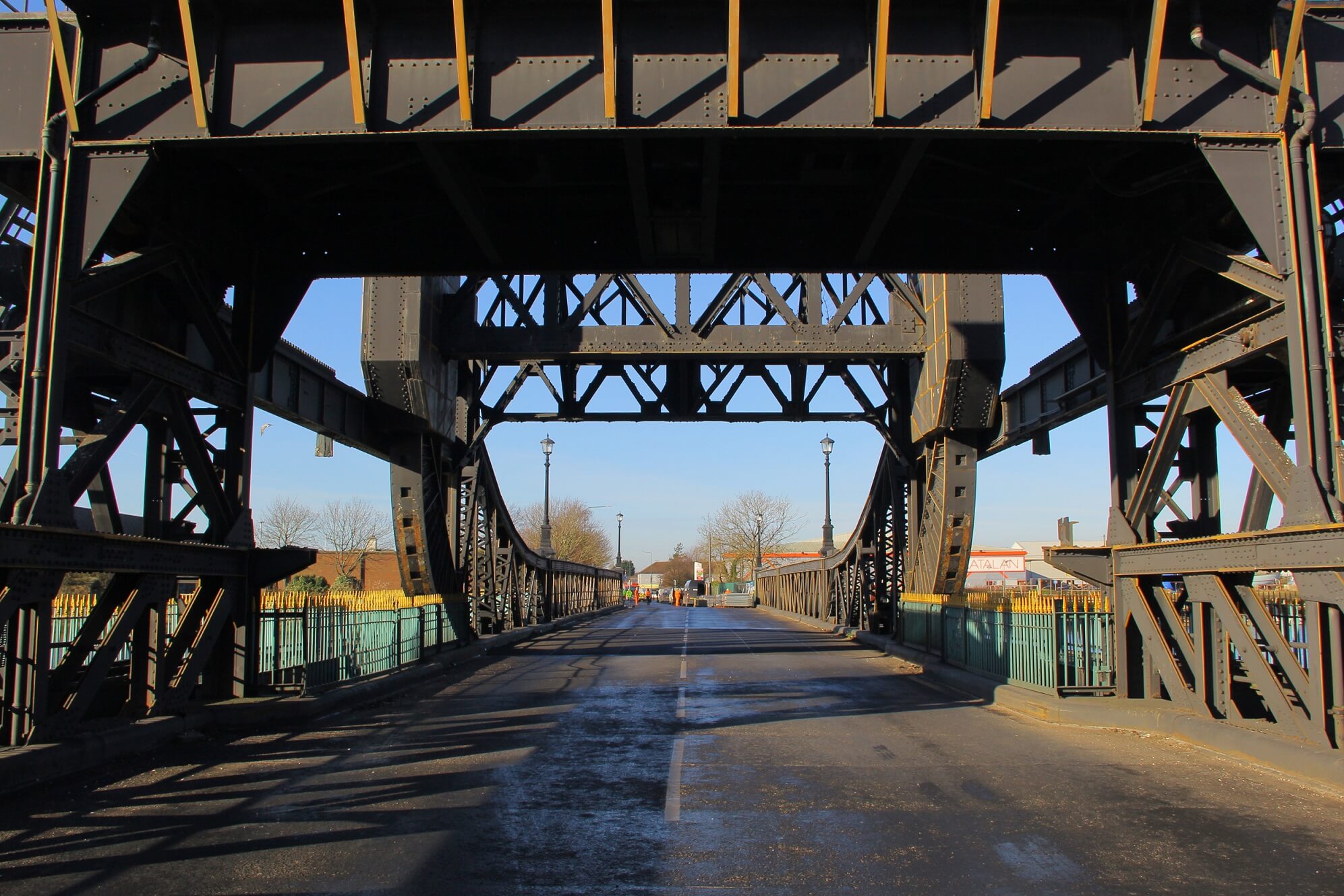 The Hull-based company is using a local waste management company, with the aim to recycle as much as possible from the redundant materials taken from the bridge.
It is also employing people from the area to work on the bridge, using a Grimsby builder's merchant and haulage company, as well as encouraging its own workforce to use nearby facilities to further boost the local economy.
Ben Lorne, Project Manager for Spencer Group, said:
"We're delighted to be carrying out these works, which are a statutory requirement bound by legislation to ensure the bridge remains fully operational."

"We'll be safeguarding the bridge for future generations with structural, mechanical and electrical works, as well as painting to protect it from corrosion."

"Much of the work will be done on the underside of the bridge, where we'll be inspecting, repairing and replacing the structural beams that support the roadway. These works won't necessarily be visible to the public, but are vital to keep it safe."

"It's always good to have local people working on a local structure such as this, which is why we're using Grimsby companies in the delivery of this project."
The works to Corporation Road Bridge began last month. A full road closure will be in place for the duration of the works, with a planned reopening before Christmas 2023.
The bridge remains open to pedestrians and cyclists, except during short periods when Spencer Group will need to test the lifting mechanisms.
The Corporation Bridge restoration is a 5.117m scheme – funded by 2.967m from the Department for Transport, 1.83m set aside by the council and a further 320,000 from the Local Transport Fund. The Department for Transport funding is specifically ringfenced for these works.
Diane Rowe, Customer Relationship Manager for Spencer Group, said:
"It's important with a project like this to engage with the community and employ local people wherever we can, which is what we're doing."
"Anyone who wants to find out more about the project and how it's progressing is more than welcome to get in touch with us for an update."
For updates from Spencer Group on the progress of the essential restoration of Corporation Road Bridge, email corporationbridge@thespencergroup.co.uk or call 07984 3091