A major construction milestone has taken place at the £26.5 million new White Rose Rail Station in south Leeds.
Rail infrastructure specialist Spencer Group has now installed two new link bridges from the main station buildings to platform level at the new station, which is being built next to the White Rose Park between Morley and Cottingley on the main trans-Pennine route to Manchester via Huddersfield.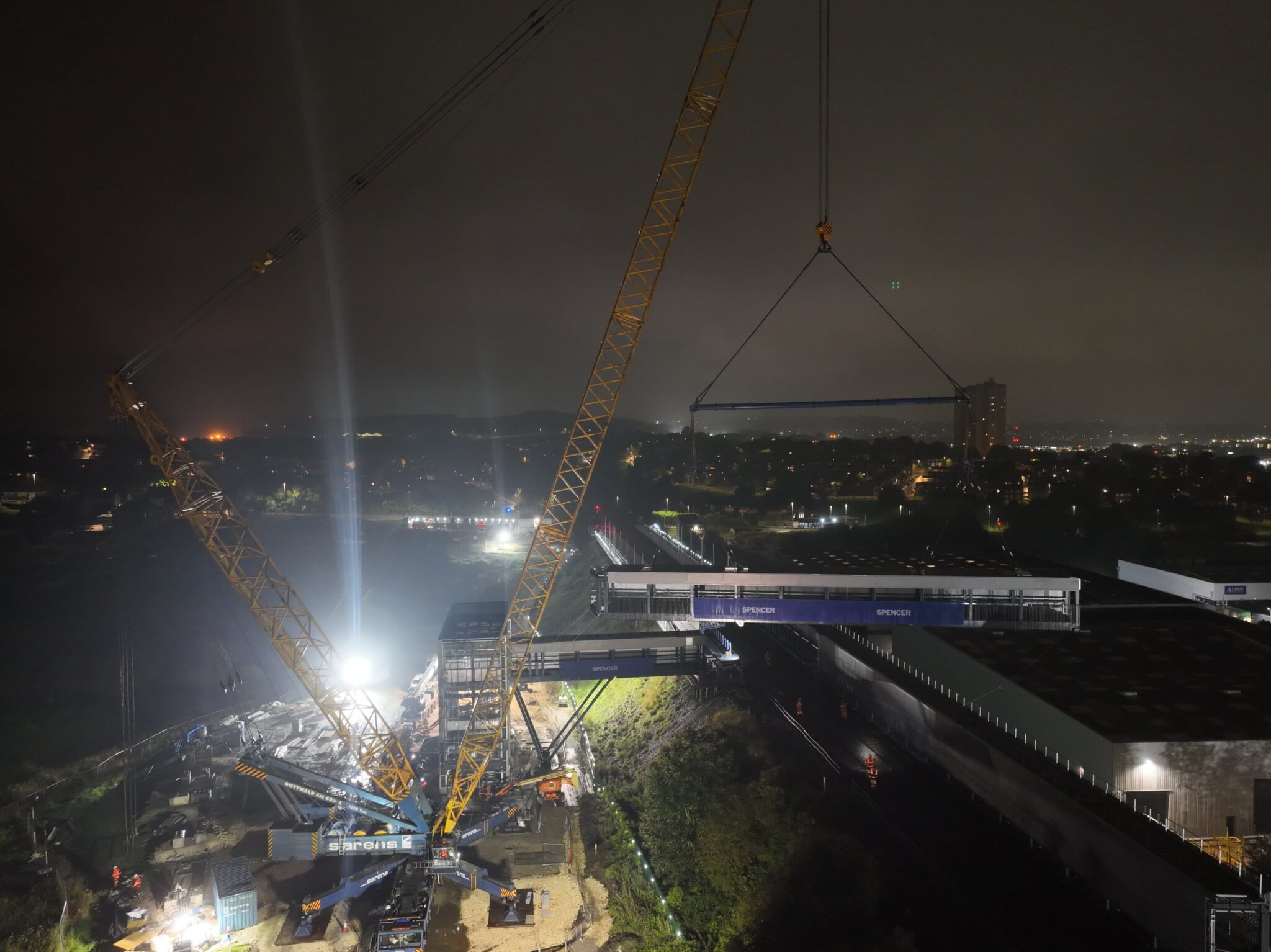 The new station will make it easier to walk, cycle and use public transport, connecting more people with jobs, training, education and leisure activities.
It will provide improved access to the White Rose Park, shopping centre and bus interchange.
Alongside 80 cycle parking spaces, the scheme also includes better walking and cycling routes for local communities, including to the White Rose Shopping Centre and bus interchange.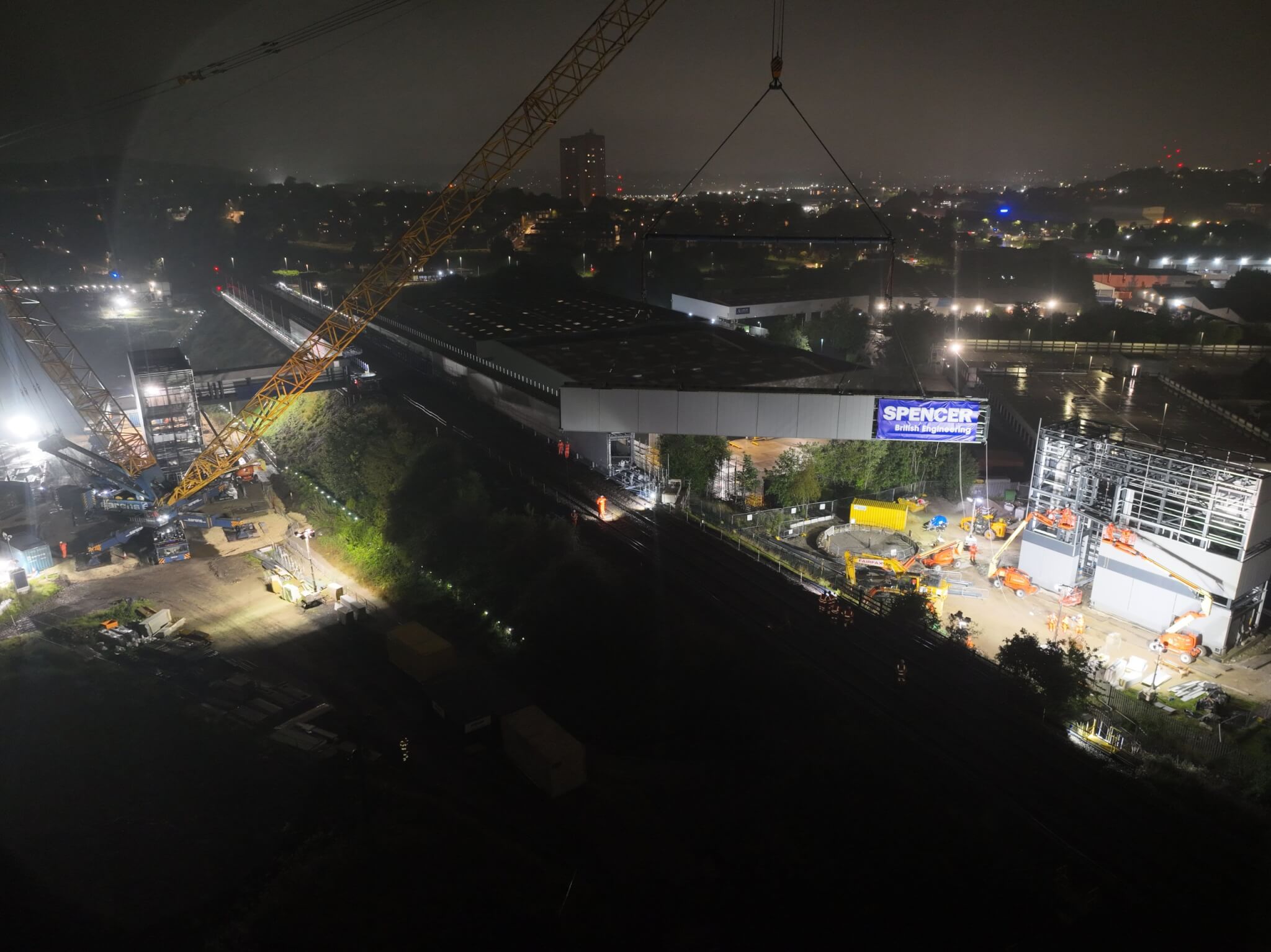 The scheme is being delivered in partnership by the West Yorkshire Combined Authority, Munroe K, Leeds City Council, Network Rail and the Department for Transport.
Tracy Brabin, Mayor of West Yorkshire, said:
"We're determined to create a better-connected region where everyone has the same opportunity to get on in life.

"Investing in transport schemes that support economic growth, like the White Rose Rail Station, has a key role to play in that.

"This investment will bring new opportunities for people in nearby communities by boosting transport links, regeneration and jobs."
The two link bridges were installed overnight over the course of two weekends.
A 1,200-tonne crane – about 200 times the weight of an elephant – was built on site. It had to be transported in sections and took a week to assemble with more than 25 lorry deliveries of components.
The east link bridge, which had to be built in two halves and welded together on-site, is 40m long and weighed 84 tonnes.
The west link bridge is 20m long and weighs 46 tonnes.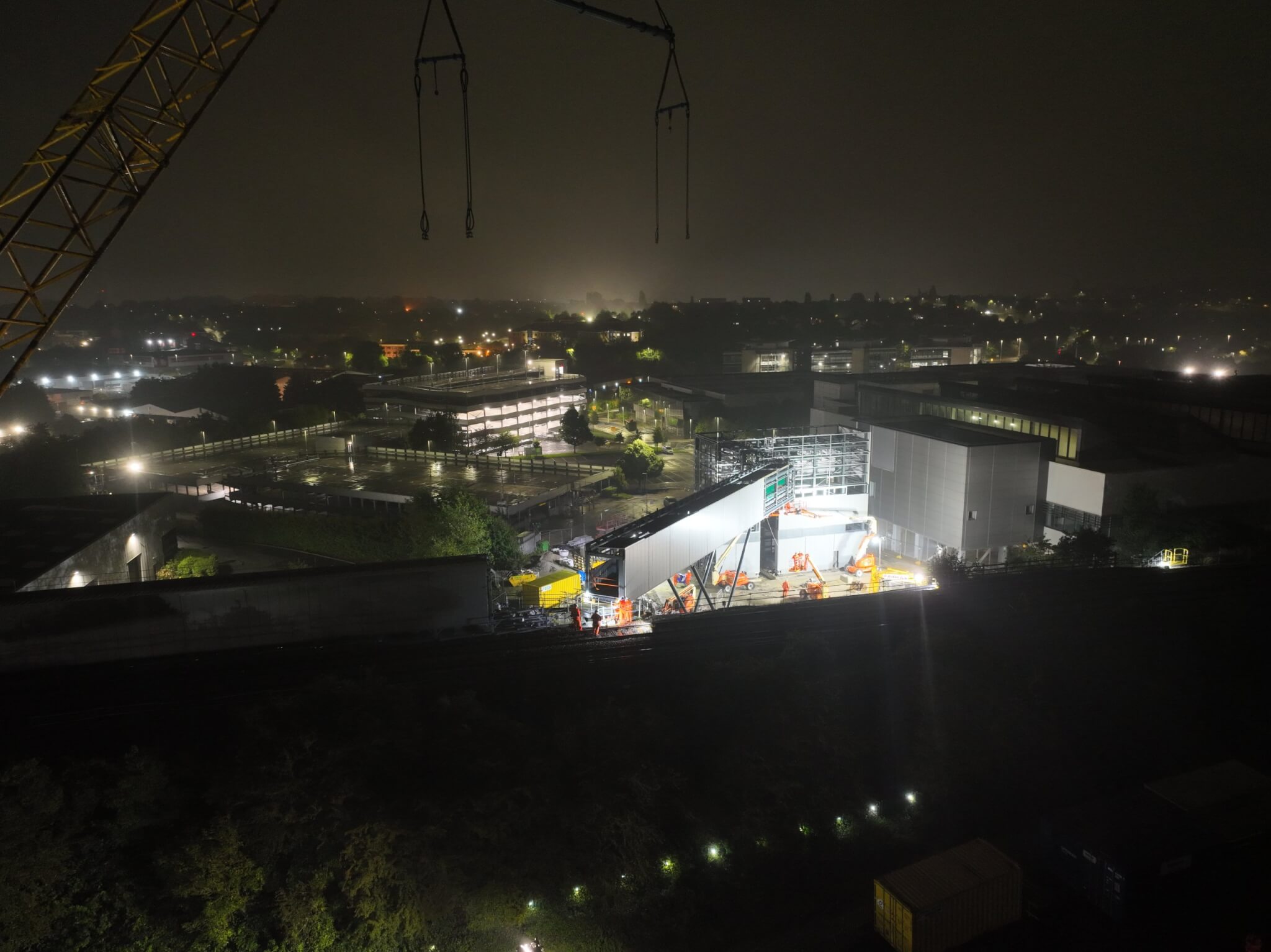 The works follow the installation of platform canopy sections earlier this year.
Leeds City Councillor Helen Hayden, Executive Member for Sustainable Development and Infrastructure, said:
"It's really pleasing to see a significant milestone achieved in the construction of Leeds newest Rail Station. The changes when complete will improve access to the city centre for residents in surrounding neighbourhoods, visitors to Leeds and thousands of young people who learn in the city's schools and colleges each day. White Rose Station along with other improved transport links we're working on provide more opportunities to reduce our city's carbon impact and realise our economic potential."
David Aspin, CEO of Munroe K, said:
"Seeing the two foot bridges installed marks a significant milestone in the project and is real testament to the workmanship of the whole team at Spencer Group. In the recent weeks the station buildings have come to life as the external cladding has been added and now the passenger walkways. We're excited to see the progress continue as we head towards the new station opening next year."
Anna Weeks, Principal Programme Sponsor at Network Rail, said:
"It's always special to reach milestones such as this in the large-scale infrastructure projects that Network Rail supports alongside its partners. We're proud to be playing our part in delivering a new accessible railway station for local residents and the wider public, offering them more sustainable ways to travel into Leeds city centre and beyond."
Joe Bennett, Operations Director at Spencer Group, said:
"The installation of the two link bridges represents a major milestone in the project.

"We had to work around external obstacles with the bridge lifts, including gas main renewals on the main road, but it went very well. The station is now really beginning to take shape.

"We're excited to be working closely with our partners to deliver this important project, which will provide a significant upgrade to the rail infrastructure in the North."